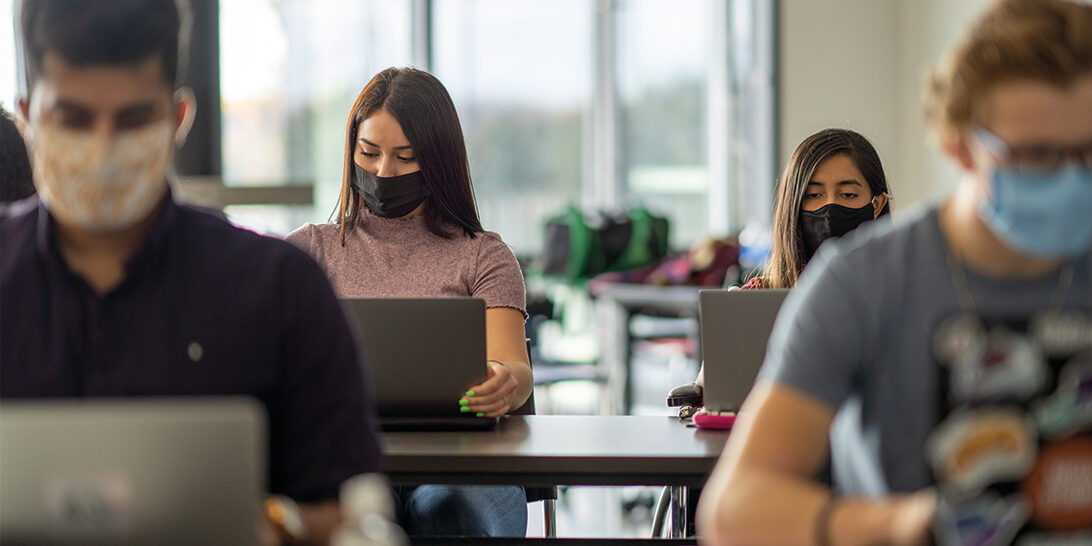 Changes to COVID guidance
As of 24 February 2022, the Government is lifting the remaining COVID restrictions that have been in place.
As a college community and in order to ensure that we keep all staff and students as safe as possible, we would ask that you continue to be mindful of others who may be more vulnerable than yourself and continue to take sensible measures.
We would strongly encourage all our students to continue to test regularly. We have a good supply of Lateral Flow Test kits at present so please do pick up more test kits from College if you have run out.
We would encourage students to continue to wear face coverings - if you feel comfortable doing so - particularly in crowded areas, and continue to follow the previous guidance in relation to hands, face, space.
What to do if you have symptoms:
If you develop any COVID symptoms: a high temperature, a new continuous cough, loss or change to your sense of taste or small; we ask that you take a Lateral Flow Test, and if positive that you follow the guidance below.
What to do if you test positive:
If you test positive for COVID, we would ask that you stay at home and avoid contact with other people for at least five full days, and then continue to follow the guidance until you have received two negative test results on consecutive days. Please report your absences on myPetroc in the usual way.
You can find out more about the Government guidance on the gov.uk website.
Should any Government guidance change with regards to life at college, we will notify parents and students accordingly.