LECTURER IN HEALTH & SOCIAL CARE AND CHILDCARE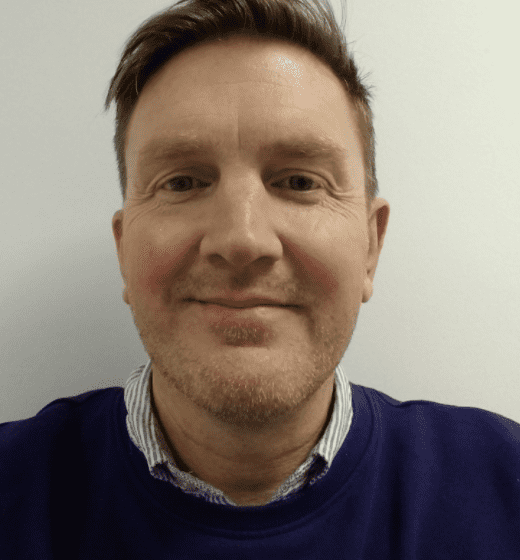 LECTURER IN HEALTH AND SOCIAL CARE/CHILDCARE/TEACHING & LEARNING
Why did you decide to teach? 
I decided to teach as it draws on my previous professional experience. It's also very rewarding being able to support undergraduates to make that step into health and social care at a professional level. 
Why did you choose to teach your subject and what makes it exciting for you? 
I often feel that health and social care is overlooked and believe it's very important to train and upskill people to provide outstanding and sustainable social care for our community and beyond. I really enjoy the topics I cover within Health and Social care, particularly Community Development, Health Promotion, Research Methods and Ethics. 
Why did you become a lecturer?
I very much value the key worker role of being a lecturer within the community and I really enjoy seeing people grow and move on within their lives. It's rewarding to see learners realising their aspirations, then going out into the community making a positive change. 
Tell us about your previous experience?
I worked for 15 years in social care management with a range of clients from young people through to adults with autism. I really enjoyed the feel-good aspect of the job, both personally and professionally, it was very humbling. 
I'm now a Faulty Manager for Health Care Education and Business Enterprise. I'm also responsible for the Higher Education and Certificate in Education professional qualifications.
What have been the highlights of your career?
So many!
Being the first person in my family to have got a degree. This was something that meant a lot to me, due to not doing very well at school, and coming back into education as a mature student. Petroc (then North Devon College) provided that place and opportunity for me to move forward. I will always be very grateful for this.
Setting up the North Devon Community Heart Health Project in 2013, which enabled students to work in partnership with GP practices to support community members who were facing challenges to their cardiac health. It was space, both to be physically active, but more importantly, it was a space to share life experiences with others.
Passing my Masters in Education, in which I placed a specific focus upon community-based education opportunities that support health and social care students to collaborate with employers on real-life projects.
The ongoing community-based projects that we as a Foundation Degree Health and Social care work on every year: the positive impact the students have upon people's lives through these projects are truly outstanding.
Working with fantastic students, witnessing their progress, going to graduations, and seeing them go on to do amazing things as key workers within our community.
Becoming a Faculty Manager; working with extremely dedicated education professionals who provide outstanding degree programmes that are centred upon health, care, education and business enterprise.
Do you have any tips for learners looking to study your programme?
Health and Social Care is the biggest employer in the South West so there's a wide range of job opportunities. 
Be brave, trust yourself in terms of your gut reaction. You have a lot of the traits and skills already – caring for people, basic ethics, do good by others and aim to do no harm. 
We are a nurturing programme, that is here to support you, we welcome applications from anyone in the community.
Are you currently working on any professional or personal projects? 
I am Director for Visa Health and Wellbeing, which support's people who have experienced a range of challenging health issues. When the patient leaves the hospital we support them to develop their confidence in day to day activities, including exercise, physical activity and general living.  
Previous projects have included:
2020/21:
KiT Box Project – development of content as part of the Family Compass CIC KiT Box project. Students worked on developing innovative content that can support young persons during the Covid19 pandemic.
Churches Housing Action Team (CHAT) – we collaborated with CHAT to provide innovative solutions to food bank provision allocation and utilisation. Creation of innovative menus to support those experiencing food poverty. Fundraising campaign and distribution of 50 slow cookers to those in need throughout the Tiverton area.
2019-20:
Time to Make Sense – working with Family Compass CIC to develop a range of practical support materials that can be utilised by young persons who are finding that their mental health is not so good, and they are finding it difficult to cope.
Bright Futures Upbeat/Mid Devon Unite – working to promote services and develop provision for young carers across Devon, in partnership with Bright Futures Upbeat, and Mid Devon Unite.
2019:
Master's project: Looking through the eyes of others; the value of community-based projects to support professional development amongst Foundation Degree Health and Social care students.
2018-19:
Inhale/Exhale Project – I worked with Family Compass CIC to establish the Inhale/Exhale programme, aimed at supporting the mental health and emotional wellbeing of young persons and families. The project was adopted and commissioned by Fostering and Adoption South West, and Devon LEA schools. A very successful project, which led to employment opportunities for the student cohort.
2016:
Creation of Shetland Islands Inclusive Activity Forum – set in partnership with Shetland Islands Council, Disability Shetland, Sport Scotland, and Shetland Recreational Trust.
2012-2014:
North Devon Community Heart Health Project – which enabled Foundation Degree students to work in partnership with GP practices to support community members who were facing challenges to their cardiac health. It was space, both to be physically active, but more importantly, it was a space to share life experiences and learning, with others.