Award in Education & Training

The Award in Education and Training offers a chance to explore the challenges and rewards of teaching and to get a foot on the professional ladder. It provides an introduction to teaching and training and is designed to contribute towards developing the skills, knowledge and understanding that can lead to employment in the post-16 education and skills sector, either in Further Education colleges, independent training providers, local authorities or voluntary organisations.
It is also an ideal qualification for employers wishing to facilitate effective training within their company to support the up-skilling of the workforce in a sustainable, cost-effective way.
Units covered in this programme include:
– Lesson planning
– How to develop a range of teaching and learning activities and methods
– How to recognise and support a range of learner needs
– How to understand and deploy a range of valid and reliable assessment methods used to measure learning.
The course consist of three units:
– Understanding roles, responsibilities and relationships in education and training
– Understanding and using inclusive teaching and learning approaches in education and training
– Understanding assessment in education and training
By the end of the programme, you will have planned and delivered a 15-minute 'micro teach' encapsulating all that has been learnt on the programme.
On successful completion of the programme you will gain 12 credits.
The course is delivered as either a ten-week evening course, or a five-day, weekly intensive programme.
Assessments
You will be assessed through a combination of three assignments on topics such as the teaching, learning and assessment cycle, legislation and teachers' roles and responsibilities, assessment and inclusive practice. You will also be assessed on your practical skills including a 15-minute 'micro teach'.
Entry Requirements
There are no formal entry requirements for the Award in Education and Training and no prior teaching/training experience is required. However, to gain maximum benefit from the programme, we advise that you should have:

– Subject or vocational qualifications to Level 3, plus experience and relevant professional qualifications.

– Effective communication skills and have a good command of written English.

– An English Language qualification at Level 2 (GCSE English Grade C).

There is an initial assessment of literacy, numeracy and ICT which needs to be completed before enrolment can take place.
Progression
This programme meets the national standards for Teachers in the Lifelong Learning Sector and will act as an initial 'Licence to Practice'. The Award in Education and Training can lead to employment in teaching or training in the Post-16 and Skills Sector. The possible 'next step' programme would be the Certificate in Education incorporating the Diploma in Education and Training (DET).
FAQs
Q: Is there any funding available to help pay for my course?

A: As this course does not attract any government funding, you or your employer will be required to cover the cost of the course.
Starting Date : 12/09/2022
Course Code : PTB249
North Devon campus
Starting Date : 03/01/2023
Course Code : PTB494J
North Devon campus
Why Petroc should be your first choice
Petroc offers high quality education and training across North and Mid Devon. We provide outstanding learning, excellent facilities, strong connections to employers and a supportive environment to help you fulfil your education goals and set you on your path to the career of your dreams.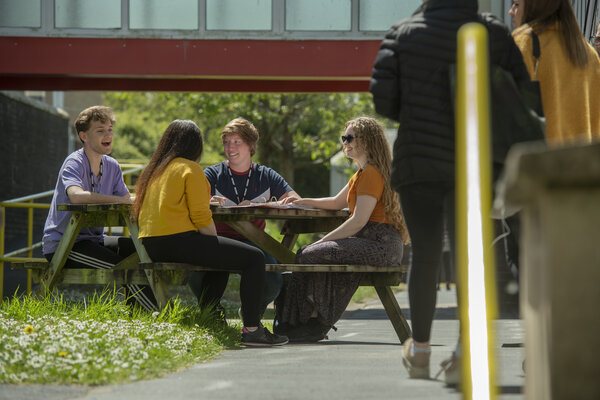 SUPPORTIVE
We offer a supportive and inclusive environment where you can flourish and feel a valued member of the college and wider community. 
INSPIRING
Our teaching spaces and facilities are some of the best in the region, providing stimulating and true-to-life learning environments. 
CONNECTED
We'll provide you with the experiences you need to be ready for employment or the next step on your educational journey.
You may also be interested in