Certificate in Education (incorporating the Diploma in Education and Training)

The aim of this course is to develop your teaching skills and enable you to gain Qualified Teacher Learning Skills (QTLS) status. The course is for teachers working in a full teaching role and having responsibility for developing materials and curriculum across a full programme, with a variety of learners. You could be working in any context in the further education and skills sector, including adult and community learning, the voluntary sector, further education colleges, offender education, work-based training, and Ministry of Defence training. The course is part study and part work-based; you will need 50 hours of teaching practice in each of the two years, and a further 50 hours of other professional activities such as team meetings, open evenings, and professional development. In the first year you will study: learning, teaching and assessment, and theories and resources for teaching and learning. The second year comprises a further two modules on curriculum and society and wider practice and professional development. You will be expected in each case to reflect on how principles of learning, teaching and assessment apply in practice. Overall, teachers report that the learning, aside from giving them a qualification, has a beneficial effect not only on their teaching but on their students.
Select from the start date/s below…
Assessments
This course tracks your progress over two years using coursework assessment including academic posters, reports, essays and presentations.
Entry Requirements
A pre-programme initial assessment task must be completed prior to interview, email jeanne.gollop@petroc.ac.uk to obtain a copy. You need 100 hours' teaching practice, suitable qualifications in your subject specialism, a subject specific mentor, English/literacy at Level 2 and maths/numeracy at Level 1, a current enhanced Disclosure and Barring Service (DBS) check and two references – one of which should be from your employer.
Progression
Students typically progress from this course to a BA (Hons) in Education and Training
Facilities and resources
As a student, you can access all resources and facilities at Petroc; you may also use the wider range of resources at the University of Plymouth.
FAQs
Q: How much will this course cost?

A: For more information about course fees, please visit www.petroc.ac.uk/hefees
As this course requires you to undertake work placements with children and/or vulnerable adults, a DBS check is required. Please note: If you are only applying for a degree course at Petroc, you can do so through our website. If you are applying to more than one college or university, then you are required to apply via the UCAS application system
Starting Date : 11/09/2023
Course Code : HEB007P (2023)
North Devon campus
Starting Date : 09/09/2024
Course Code : HEB007P (2024)
North Devon campus
Why Petroc should be your first choice
Petroc offers high quality education and training across North and Mid Devon. We provide outstanding learning, excellent facilities, strong connections to employers and a supportive environment to help you fulfil your education goals and set you on your path to the career of your dreams.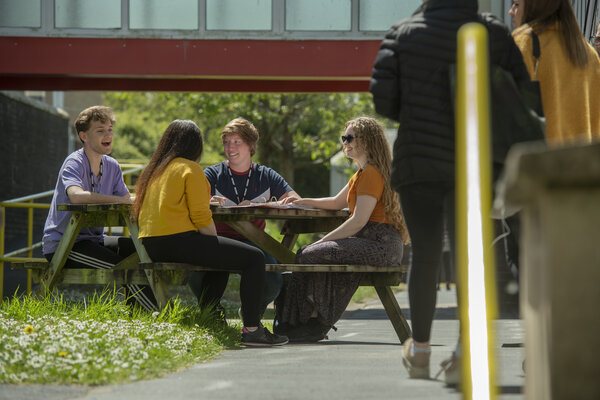 SUPPORTIVE
We offer a supportive and inclusive environment where you can flourish and feel a valued member of the college and wider community. 
INSPIRING
Our teaching spaces and facilities are some of the best in the region, providing stimulating and true-to-life learning environments. 
CONNECTED
We'll provide you with the experiences you need to be ready for employment or the next step on your educational journey.
You may also be interested in