Certificate in the Principles of Care Planning

This course will help you to gain a deeper understanding of your role in supporting the preferences and needs of individuals in relation to their care and support. You will discover how to develop and implement care plans through person-centred thinking and planning, and contribute to the review of these plans by observing, monitoring and reporting on the care activities you are responsible for.
Care planning relates to addressing an individual's full range of needs whilst accounting for their circumstances and preferences. It helps individuals to become involved in decisions about their care and to achieve the outcomes they want. Care planning plays an important role in healthcare and creates a person-centred approach to care.
Units covered in this programme include:
– Understanding person-centred thinking and planning
In this unit you will develop your knowledge and understanding of the principles, processes and practice of person-centred thinking, planning and reviews. You will consider the impact person-centred thinking can have on an individual and their families. This unit also outlines current legislation, policy and guidance that underpins person-centred thinking and planning.
– Care planning for the care worker
Within this unit you will learn about the care planning process in relation to your role and how to implement a care plan. You will also discover how personal beliefs and preferences might influence the care planning process.
– Understanding nutrition and hydration in health and social care settings
In this unit you will learn how to promote health and well-being through nutrition and hydration. This unit covers the principles of a balanced diet, the importance of special dietary requirements and how to prevent malnutrition in health and social care settings.
– Principles of supporting an individual to maintain personal hygiene
Within this unit you will learn how to address personal hygiene issues in a sensitive manner without imposing your own values and how to maintain the dignity of an individual when supporting them with personal hygiene.
– Understanding continence care
This unit will develop your understanding of the body's waste functions and the possible reasons for incontinence. This unit will equip you with the knowledge to promote continence and understand an individual's choices including the various facilities and aids which can be provided.
– Principles of supporting sleep
Within this unit you will learn to enhance your understanding of the importance of sleep and how sleep contributes to an individual's well-being. You will discover how to assist an individual to sleep and ensure conditions are suitable.
Anytime from Aug 2021 : Distance Learning : Part-time
Distance Learning
Assessments
Each unit is assessed through short answer questions of at least one paragraph. Assessments are completed online via our online assessment platform or you can request paper-based assessments that you will need to post back to us.
Entry Requirements
You must be over 19 and have been resident in the UK for at least three years.

Aged 19 – 23 must hold a full Level 2 qualification.


You must be working in a health & social care environment and you need to be writing care plans and be involved with assessing risks. This is a knowledge based qualification and therefore a good level of literacy, reading and writing is essential.
Progression
You can enrol onto other Level 2 subject specific qualifications or progress onto higher level courses.
Facilities and resources
For those requesting workbooks with online assessments, your books will be posted to you after your induction call. Once you have received these you will be emailed full details to access the platform.

If you want to complete the paper-based assessments you will have the option to request these when you enrol.
FAQs
Q: How long will this course take to complete?

A: This is a distance/home study course, so you can study at your own pace and at a time to suit you within a 14 week period. A subject specialist tutor will be allocated to you and you can email them should you have any questions relating to your course. It is important that you can work independently and be dedicated to set time aside each week for your studies, we recommend that you allow a minimum of 8 to 10 hours a week. Remember that your study time counts towards your CPD – Continuing Professional Development.



Q: How much does this course cost?

A: There is no cost for this qualification. However, if you do not complete your course inside the agreed timescale without a valid reason there will be a charge of £125.



Q: How do I apply?

A: To apply for this course click the Apply Now button or for further information call our Distance Learning Team on 01271 85235
Staring Date : 01/08/2021
Course Code : CMNX0028/21/AE
Distance Learning
Why Petroc should be your first choice
Petroc offers high quality education and training across North and Mid Devon. We provide outstanding learning, excellent facilities, strong connections to employers and a supportive environment to help you fulfil your education goals and set you on your path to the career of your dreams.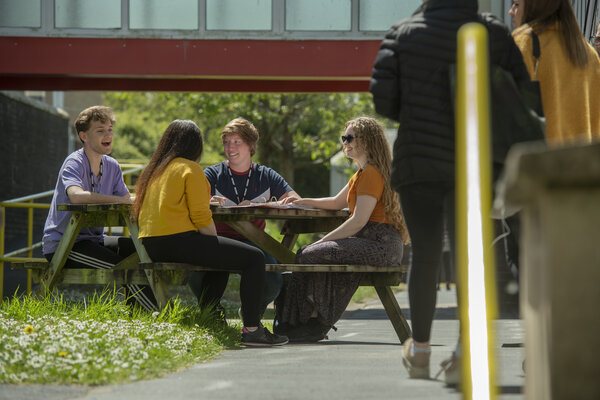 SUPPORTIVE
We offer a supportive and inclusive environment where you can flourish and feel a valued member of the college and wider community. 
INSPIRING
Our teaching spaces and facilities are some of the best in the region, providing stimulating and true-to-life learning environments. 
CONNECTED
We'll provide you with the experiences you need to be ready for employment or the next step on your educational journey.
You may also be interested in