CMI Diploma in Principles of Management and Leadership (Blended Learning)

If you are a practising or aspiring manager then this course is for you. It will show you how to best set and monitor goals and objectives by providing instruction, direction and guidance.
The key responsibilities of a Team Leader/Supervisor are likely to include supporting, managing and developing team members, managing projects, planning and monitoring workloads and resources, delivering operational plans, resolving problems and building relationships internally and externally.
Modules covered may include:
– Managing team to achieve results
– Managing personal and professional development
– Building stakeholder relationships using effective communication
– Contributing to the delivery of a project
– Managing daily activities to achieve results
– Managing budgets and resources
– Managing data
The qualification structure and organisation of units for these qualifications has been informed by CMI 21st Century Leaders and has two key themes:
1. Foundations for Excellence
2. Developing Capabilities, Delivering Results, Driving Best Practice
The sessions will include fortnightly, two-hour, virtual mastery sessions and then a commitment to attend campus for one day every 6-8 weeks.
This is a blended learning course in partnership with Mindful Education.
MINDFUL EDUCATION
We offer blended learning courses in partnership with Mindful Education, providing a flexible study option which is the perfect combination of online learning alongside regular lessons on campus.
Our range of Online and On Campus part-time professional courses offers the best of both worlds, requiring less time in college than traditional classroom-only courses, while providing all the benefits of being part of a group that meets regularly with a college tutor. Meaning you can choose how, when and where you want to study.
Online and On Campus – the best of both worlds:
Online, you will study award-winning video lessons, which are available on demand, and can be viewed from your phone, tablet or computer – meaning you can choose how, when and where you want to study. Each lesson lasts for around 45 minutes and is accompanied by animations and motion graphics to bring concepts to life. Practice questions, downloadable lesson materials and interactive case studies help to enhance the learning experience further and learners should expect to spend between 3 and 6 hours studying independently online each week (depending on your level of study).
On campus, you benefit from regular classes with a college tutor – without having to commit to attending multiple evenings each week. Your tutor will review what you have learnt during your online lessons and will be on hand to provide guidance on progress and assessment. Regular discussion with classmates will help to reinforce key points while also providing the additional support and motivation that comes from being part of a group.
Find out more about blended learning at www.petroc.ac.uk/online-and-on-campus
Assessments
This course will be assessed using a range of regular assessments including end of unit CMI set assignments. We may also use presentations as formative and skill building exercises.
Entry Requirements
You will be expected to demonstrate a good level of literacy competency.
Progression
Students who successfully complete this course will also be awarded the CMI's Foundation Chartered Manager (fCMgr status) – a professional status for those in the early stages of their management career. This means that not only will you be able to use the post-nominals of fCMgr, but will also receive a clear personal development road-map to support you on your journey to becoming a Chartered Manager.



Upon successful completion of this course, you may wish to progress onto higher level qualifications in leadership and management, qualifications in coaching and mentoring or qualifications in financial planning.
Staring Date : 01/09/2021
Course Code : PTT284
Mid Devon campus
Why Petroc should be your first choice
Petroc offers high quality education and training across North and Mid Devon. We provide outstanding learning, excellent facilities, strong connections to employers and a supportive environment to help you fulfil your education goals and set you on your path to the career of your dreams.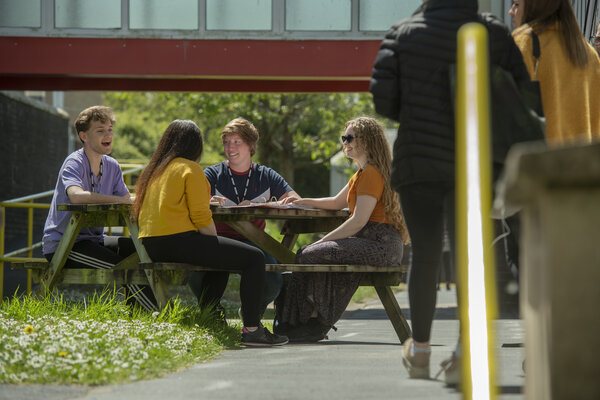 SUPPORTIVE
We offer a supportive and inclusive environment where you can flourish and feel a valued member of the college and wider community. 
INSPIRING
Our teaching spaces and facilities are some of the best in the region, providing stimulating and true-to-life learning environments. 
CONNECTED
We'll provide you with the experiences you need to be ready for employment or the next step on your educational journey.
You may also be interested in