Construction Design & Build Technician – Higher Apprenticeship

To achieve the UK's target of net-zero carbon emissions by 2050, it will be essential to transform existing housing with insulation, low carbon heating, and renewable energy generation. This shift is already producing increasing employment opportunities in emerging low-carbon sectors and zero-carbon homes. We'll provide you with the knowledge and skills to take advantage of these new spaces, and make a positive impact in the built environment.
This course will enable you to meet the demands of employers in the construction and the built environment sector and adapt to a constantly changing world; with specific emphases on the design, manufacture, and installation of housing, using off-site, factory-built and new digital technologies such as BIM and construction management programmes.
This apprenticeship is aimed at employees in construction roles looking to increase their management, supervisory and project planning skills in the sector. This course is also an opportunity to broaden your networks and have opportunities to work in multidisciplinary teams on community projects and activities.
During this apprenticeship, you will be required to learn the following knowledge, skills and behaviours:
KNOWLEDGE AND SKILLS:
– Client requirements
– Health and safety
– Sustainability
– Construction technology
– Develop designs
– Design documentation
– Monitor compliance
– Monitor costs
BEHAVIOURS:
– Professional judgement
– Commitment to code of ethics
– Continuing professional development
– Commitment to equality and diversity
– Communicate effectively
– Work in teams
– Demonstrate innovation
Assessments
Assessment is based on completed assignments, with two assignments per module over each 15-week semester. There are no exams.
Progression
After your apprenticeship you can develop your career in areas such as site management or surveying. You an also apply to join the Chartered Institute of Building, the Royal Institution of Chartered Surveyors or the Chartered Institute of Architectural Technologists.
Facilities and resources
You will work in our Environmental Living lab facility on campus and use Virtual Reality (VR) and other technologies.
Starting Date : 01/08/2023
Course Code : AB236 (2023)
North Devon campus
Starting Date : 09/09/2024
Course Code : AB236 (2024)
North Devon campus
Why Petroc should be your first choice
Petroc offers high quality education and training across North and Mid Devon. We provide outstanding learning, excellent facilities, strong connections to employers and a supportive environment to help you fulfil your education goals and set you on your path to the career of your dreams.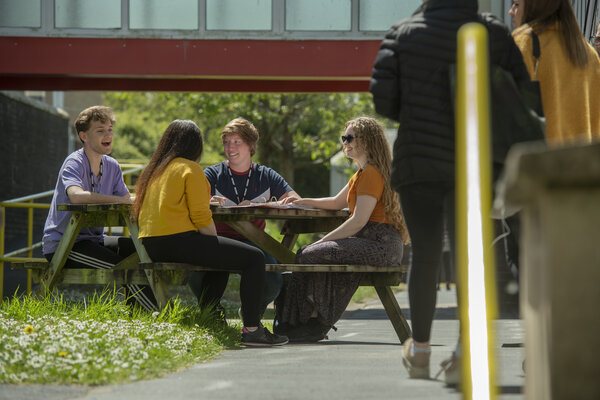 SUPPORTIVE
We offer a supportive and inclusive environment where you can flourish and feel a valued member of the college and wider community. 
INSPIRING
Our teaching spaces and facilities are some of the best in the region, providing stimulating and true-to-life learning environments. 
CONNECTED
We'll provide you with the experiences you need to be ready for employment or the next step on your educational journey.
You may also be interested in