Customer Service Practitioner – Apprenticeship

As a Customer Service Apprentice, you'll be making sure that customers are dealt with in a positive, reliable and pleasant way, offering advice, answering questions or handling complaints. Your customer interactions may be one-off or routine and could include dealing with orders, payments, offering advice, guidance and support, meet-and-greet, sales, fixing problems, after care, service recovery or gaining insight through measuring customer satisfaction. They can include face-to-face, telephone, post, email, text and social media.
Your actions will influence the customer experience and their satisfaction with your organisation. You will demonstrate excellent customer service skills and behaviours as well as product and/or service knowledge when delivering to your customers. You provide service in line with the organisation's customer service standards and strategy and within appropriate regulatory requirements.
This apprenticeship can be applied to hundreds of job roles across many different sectors.
During this apprenticeship, you will be required to learn the following knowledge, skills and behaviours:
KNOWLEDGE:
– Knowing your customers
– Understanding the organisation
– Meeting regulations and legislation
– Systems and resources
– Your role and responsibility
– Customer experience
– Product and service knowledge
SKILLS:
– Interpersonal skills
– Communication
– Influencing skills
– Personal organisation
– Dealing with customer conflict and challenge
BEHAVIOURS:
– Developing self
– Being open to feedback
– Team working
– Equality
– Presentation
Completion of this apprenticeship will lead to eligibility to join the Institute of Customer Service as an Individual member at Professional level.
Assessments
You will undertake on-programme Learning, Assessment Gateway and end-point assessment.
Entry Requirements
You will be required to have or achieve Level 1 English and Maths and to have taken Level 2 English and Maths tests prior to completion of this apprenticeship.
Progression
This apprenticeship could lead on to Level 3 Apprenticeship in Customer Service or Business Administrator depending on your job role, or full time employment.
Facilities and resources
As an apprentice, you will have full access to the college facilities.
Starting Date : 12/09/2022
Course Code : AB05 (2022)
North Devon campus
Starting Date : 01/08/2023
Course Code : AB05 (2023)
North Devon campus
Why Petroc should be your first choice
Petroc offers high quality education and training across North and Mid Devon. We provide outstanding learning, excellent facilities, strong connections to employers and a supportive environment to help you fulfil your education goals and set you on your path to the career of your dreams.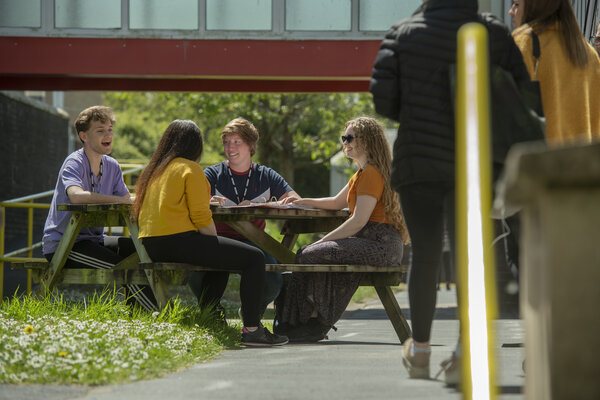 SUPPORTIVE
We offer a supportive and inclusive environment where you can flourish and feel a valued member of the college and wider community. 
INSPIRING
Our teaching spaces and facilities are some of the best in the region, providing stimulating and true-to-life learning environments. 
CONNECTED
We'll provide you with the experiences you need to be ready for employment or the next step on your educational journey.
You may also be interested in