Digital Support Services T Level

T Levels combine core knowledge and skills needed to work in your chosen industry sector with a technical qualification, and a substantial work placement of at least 45 working days. Relevant English, mathematics and digital content are embedded in the programme of study. The content of the Digital Support Services T-level is designed to get you ready for a career in the digital sector; one that is identified as having a significant and growing skills shortage.
T Levels are made up of core units and occupational specialist units. The core content will focus on developing your knowledge, and understanding of concepts, theories and core skills related to the Digital Support Services pathway. The course has been designed by people who do the job and covers all relevant areas needed to help you become a competent, confident addition to the sector.
You will develop a general understanding of digital business:
– How digital technologies impact business and market environment
– The ethical and moral implications of digital technology
– Using data in software design
– Using digital technologies to analyse and solve problems
– Digital environments, including physical, virtual and cloud environments
– Legal and regulatory obligations relating to digital technologies
– The privacy and confidentiality of personal data
– The technical, physical and human aspects of internet security
– Planning digital projects
– Testing software, hardware and data
– Digital tools for project management and collaboration
– Roles within the digital support services sector
– Communication in digital support services
– Fault analysis and problem resolution
Depending on choice of specialism and your work placement, you will specialise in one of the following:
– Digital infrastructure
– Network cabling
– Digital support
Sep 2022 : North Devon : Full-time
Course Code : FTB371 (2022)
North Devon campus
Assessments
There will be two written examinations; one for the overall digital core component and one for the chosen pathway. There is also a project set by the work-placement employer.

The combined marks from these assessments will be combined to form the overall core component grade (A* to E and U).

There are also assignments around your particular specialism.
Entry Requirements
You will need a grade 5 in GCSE Maths and a grade 4 in English, as well as at least three other GCSEs at Grade 4 or above.
Progression
Progression from this qualification could be to degree-level study, including for example Foundation Degree in Computing or Games Development, Level 4 Apprenticeships in Software or Network Engineering, available here at Petroc, or indeed a range of BSc qualifications at most Higher Education providers. You may wish to consolidate with a Level 3 apprenticeship in this sector as a means to progress to employment.
Facilities and resources
We have a suite of well equipped IT rooms, with high spec PCs offering a range of programming environments. Your course will be supported with online materials through Google Classrooms.
Study Programme
Every full-time student at Petroc will have their own Study Programme which will include:

– Your academic or vocational qualification.

– Maths and English Language development – if you have not achieved GCSE grade 4 in either of these subjects.

– Work Experience – hours will vary depending on your qualification and course level.

– Tutor Support – to support your personal, academic and professional development.

– Sustainability – helping you to identify how you can improve the sustainability of your future employment sectors.

– Personal Development Awards – developing six key areas of personal and employability behaviours to prepare you for the working world.
Starting Date : 12/09/2022
Course Code : FTB371 (2022)
North Devon campus
Why Petroc should be your first choice
Petroc offers high quality education and training across North and Mid Devon. We provide outstanding learning, excellent facilities, strong connections to employers and a supportive environment to help you fulfil your education goals and set you on your path to the career of your dreams.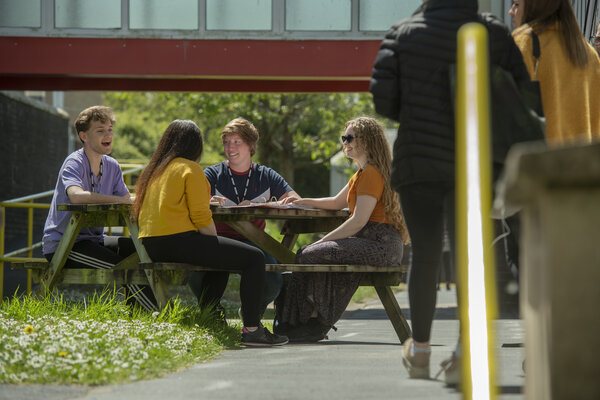 SUPPORTIVE
We offer a supportive and inclusive environment where you can flourish and feel a valued member of the college and wider community. 
INSPIRING
Our teaching spaces and facilities are some of the best in the region, providing stimulating and true-to-life learning environments. 
CONNECTED
We'll provide you with the experiences you need to be ready for employment or the next step on your educational journey.
You may also be interested in