Diploma in Diploma in Plumbing Studies

This Level 2 Plumbing Studies course is designed to build on the skills and knowledge that you will have already gained from the Level 1 Plumbing course.
The qualification focuses on practical skills and knowledge and combines classroom and workshop sessions. You will gain practical experience and an understanding of some of the situations that you could face in a job role within the plumbing sector.
This is not a competency-based qualification, and you would need additional competence training if you were successful in securing employment in industry.
This qualification covers a wide range of subjects required by someone aspiring to work in the plumbing industry including:
– Health and safety
– Scientific principles
– Pipework fabrication techniques
– Domestic hot water systems
– Domestic cold water systems
– Domestic central heating systems
– Above ground drainage
– Electrical systems within the plumbing industry
Your study programme will also include tutorial sessions and work experience. You will also study Maths and English if a GCSE at grade 5/4 or above has not previously been achieved in these subjects as well as taking part in a work placement.
You will be encouraged to find work experience so that you can apply skills learnt at college to actual workplace situations.
Assessments
Assessments are through a range of practical and theoretical based exams
Entry Requirements
All entrants must hold four GCSEs at grade 3 or equivalent (or above), preferably including GCSE Maths and English. If you do not have a GCSE grade 4 in Maths and/or English you will continue studying these subjects alongside your chosen course(s). At the end of the year, you are expected to have completed and achieved all the components of your Level 2 Study Programme and improved your Maths and English skills before progressing to your next level course
Applicants will need to show successful completion of a Level 1 qualification in Plumbing.
Progression
Upon successful completion of the Level 2 programme, you will have the opportunity to progress on to a Level 3 qualification within the architecture and construction field.

If you are able to secure employment in the plumbing industry, an apprenticeship could be an option for you.
FAQs
Q: Is there any equipment needed to participate on this course?

A: Safety clothing including boots and overalls need to be purchased by the student. Students are also required to provide their own stationery and textbooks, a full equipment list will be provided at interview.



Q: Are there any costs for this course?

A: Students are asked to pay a contribution towards materials and learning resources used in workshops and classrooms. There may also be trips throughout the year that may incur a cost.

If you are a 19+ learner there may be course fees, unless you are eligible for a remission. Financial support may be available, if you require further information contact the Advice & Guidance Centre.
Study Programme
Every full-time student at Petroc will have their own Study Programme which will include:

– Your academic or vocational qualification.

– Maths and English Language development – if you have not achieved GCSE grade 4 in either of these subjects.

– Work Experience – hours will vary depending on your qualification and course level.

– Tutor Support – to support your personal, academic and professional development.

– Sustainability – helping you to identify how you can improve the sustainability of your future employment sectors.

– Personal Development Awards – developing six key areas of personal and employability behaviours to prepare you for the working world.
Staring Date : 12/09/2022
Course Code : FTB097 (2022)
North Devon campus, Mid Devon campus
Staring Date : 12/09/2022
Course Code : FTT061 (2022)
North Devon campus, Mid Devon campus
Why Petroc should be your first choice
Petroc offers high quality education and training across North and Mid Devon. We provide outstanding learning, excellent facilities, strong connections to employers and a supportive environment to help you fulfil your education goals and set you on your path to the career of your dreams.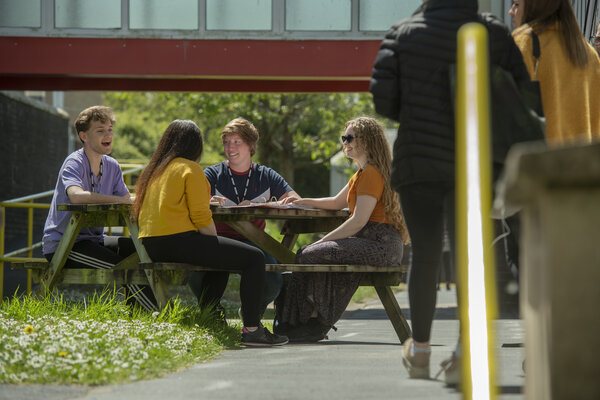 SUPPORTIVE
We offer a supportive and inclusive environment where you can flourish and feel a valued member of the college and wider community. 
INSPIRING
Our teaching spaces and facilities are some of the best in the region, providing stimulating and true-to-life learning environments. 
CONNECTED
We'll provide you with the experiences you need to be ready for employment or the next step on your educational journey.
You may also be interested in