Diploma in Fitness Instructing Leading to Personal Training

Are you ready to get serious about your career in the fitness industry? Want your prospects to be as healthy as possible? This demanding study programme could be tailor-made for you.
The qualification is comprised of two qualifications: a Level 2 Certificate in Fitness Instructing, followed by a Diploma in Personal Training at Level 3.
The Level 2 component 'Certificate in Fitness Instructing – Gym' is studied in the first 12 weeks, and is the foundation to all gym-related jobs and is the pre-requisite qualification for Personal Training.
Modules includes:
– Anatomy and physiology
– Principles of fitness
– Health and safety
– Supporting clients
– Planning and delivery of practical gym sessions.
The in-depth Level 3 Personal Trainer programme explores the following areas:
– Programming and delivering personal training
– Applying the principles of nutrition
– Anatomy and physiology
– Sports conditioning
– Business
– Planning and delivering a group exercise session in an outdoor environment.
There are also extra curricular opportunities to travel, attend events, learn from guest speakers and additional value added activities.
This course forms part of a study programme which can include Maths, English, Tutorials and a range of other activities to make your time at college as successful as possible. You will be required to study GCSE Maths and GCSE English if you have not achieved Level 4 in each subject.
Assessments
The modules will be assessed via multiple-choice exams, assessed course work and practical assessments. All assessments will be focused on the skills required to work successfully in the fitness industry. You will be observed and assessed working directly with clients instructing fitness and delivering personal training.
Entry Requirements
To be accepted onto a Level 3 programme, you must hold at least four GCSEs at grade 4 or above, including GCSE Maths and English language.
Applicants will benefit if they have previous experience / knowledge base in Biology/ Anatomy and Physiology at Level 3. This programme is ideal for those looking fro a year of further study at Petroc following completion of a different Level 3 programme or A levels.

We also accept applicants who hold a Merit or above in a relevant Level 2 programme.

For adult learners, selection will be by interview where candidates will need to demonstrate their interest in and commitment to fitness and learning.
Progression
These qualifications are CIMSPA recognised and qualify you to work as a personal trainer (PT) and apply for representation on the Exercise Register (www.exerciseregister.org). You could study further programmes in exercise referral or progress to Level 4 qualifications in obesity, low back pain or cardiac rehab. Other pathways include strength and conditioning or sports therapy. Students can progress to Petroc's Foundation Degree in Sport Coaching, Health and Fitness.
Facilities and resources
The course will be taught in a variety of learning environments; these will include our professional fitness studio, our well-equipped gym, our outdoor training facilities and the local environment.
FAQs
Q: Can I study this programme straight from school?

A: This course is aimed at learners who are progressing from other FE programmes or for Adult learners, since there is a minimum age requirement to become a qualified Personal Trainer. If you are a 16-17-year-old and are interested in this course, then the Level 2 Diploma in Fitness and Exercise Instruction followed by our Level 3 Personal Training and Sports Massage in Year 2 would be an excellent route for you to achieve a more suitable range of very similar qualifications at Petroc.



Q: Do I have to be fit and young to do this course?

A: No, there are elements of the course that do require a general level of fitness, but age is not seen as a barrier. It will be seen as an advantage at interview if you have experience of participation in exercise and fitness.



Q: It's been a long time since I've been a student, will this count against me at interview?

A: Some of our most successful students are those who have been away from education for a while and are looking to turn their interest in fitness into a career, so no, this will not count against you.



Q: Is funding available?

A: Learners under 24 may be eligible for financial assistance from the Learner Support Fund. Learners over 19 can seek an Advanced Learning Loan. For both of these, please speak to our Advice & Guidance Centre on 01271 852422.
Study Programme
Every full-time student at Petroc will have their own Study Programme which will include:

– Your academic or vocational qualification.

– Maths and English Language development – if you have not achieved GCSE grade 4 in either of these subjects.

– Work Experience – hours will vary depending on your qualification and course level.

– Tutor Support – to support your personal, academic and professional development.

– Sustainability – helping you to identify how you can improve the sustainability of your future employment sectors.

– Personal Development Awards – developing six key areas of personal and employability behaviours to prepare you for the working world.
Staring Date : 12/09/2022
Course Code : FTB073 (2022)
North Devon campus
Why Petroc should be your first choice
Petroc offers high quality education and training across North and Mid Devon. We provide outstanding learning, excellent facilities, strong connections to employers and a supportive environment to help you fulfil your education goals and set you on your path to the career of your dreams.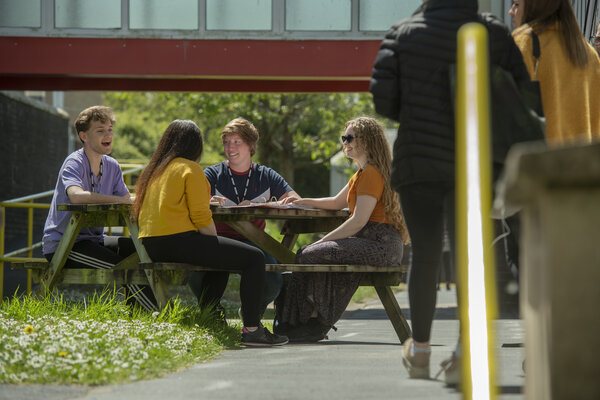 SUPPORTIVE
We offer a supportive and inclusive environment where you can flourish and feel a valued member of the college and wider community. 
INSPIRING
Our teaching spaces and facilities are some of the best in the region, providing stimulating and true-to-life learning environments. 
CONNECTED
We'll provide you with the experiences you need to be ready for employment or the next step on your educational journey.
You may also be interested in