Diploma in Health, Fitness and Exercise Instruction

Fitness is a growth industry that offers a range of career opportunities. So, if you have a keen interest in fitness and health and you workout regularly, this could be your route to a high-energy career.
The study programme covers multiple fitness disciplines and is tailored around the realities of the fitness industry.
Units you'll study include:
– Anatomy and Physiology
– Certificate in fitness instructing
– Positive Customer Experience
– Gym based programme planning
– Gym based programme delivery
– Lifestyle Management
– Principles pf Planning and delivering group exercise
Plus units chosen from the additional optional units:
– Kettlebells
– Suspension training
– Group Indoor cycling
– Strength and conditioning
You'll be taught by practising fitness professionals, using a variety of practical and theory-based sessions.
The course may also include some work outside of normal college hours such as gaining practical gym experience, guest lectures trips and visits to local providers.
Assessments
The modules will be assessed via multiple-choice exams, assessed course work (e.g. session planning and evaluation) and by practical assessment instructing and running sessions for others.



All assessments will be focused on the skills required to work successfully in the fitness industry.
Entry Requirements
All entrants must hold four GCSEs at grade 3 or equivalent (or above), preferably including GCSE Maths and English. If you do not have a GCSE grade 4 in Maths and/or English you will continue studying these subjects alongside your chosen course(s). At the end of the year, you are expected to have completed and achieved all the components of your Level 2 Study Programme and improved your Maths and English skills before progressing to your next level course
You will be expected to enjoy participating in physical activity, showing enthusiasm towards participation.

We accept applicants who have successfully completed a relevant full-time Level 1 qualification.

There are no requirements for adult learners; selection will be by interview where candidates will need to demonstrate their interest in and commitment to fitness and learning. Adult learners are directed towards our range of part-time fitness courses including the Certificate in Fitness Instructing.
Progression
This is a comprehensive and flexible qualification and is designed to prepare you for employment in the health and fitness industry, with progress options to enter a high level of Personal Training and Sports Massage.



Most learners will progress to the Level 3 Diploma in Personal Training and a Level 3 Diploma in Sports Massage. In fact, this programme gives you all the qualifications you need to work in many parts of the fitness industry, in gyms, leisure centres or as a freelance instructor or trainer. Other options are a BTEC Sport or Public Services related programme. Some learners go directly into employment (full- or part-time ) in the fitness industry) or an Apprenticeship in Personal Training.
Facilities and resources
The course will be taught in a variety of learning environments. These will include the fitness studio, our well-resourced gym and a new outdoor training facility. Fitness facilities on both sites are modern and professional, giving you the opportunity to work with gym clients and alongside professional gym instructors and Professional Trainers in a professional environment.



There will be a requirement to purchase manuals for some modules. These will enable you to focus the right knowledge on your practical development and assessment.
FAQs
Q: Why would I choose this course rather than a sport course?

A: The fitness courses are designed to be industry specific, the qualifications you will gain at the end of the year are qualifications endorsed by CIMSPA and therefore requested by exercise and fitness industry employers. By successfully completing the modules on the programme you will be professionally qualified to lead group exercise (eg spin cycling. circuit sessions) and supervise clients within a working gym environment.



Q: How many days do I need to be at college?

A: This will depend on whether you have English and Maths, if you don't, expect to be in college for four-five days per week. If you do have English and Maths, then we do try to put the course into a maximum of three or four days.



Q: Can I do the course even if I don't want to become a personal trainer?

A: Yes, although this is the most direct and best route towards becoming a fully qualified Personal Trainer and Sports Massage therapist, learners do sometimes start on the course without knowing for certain that this is the career that they want to do. It is an excellent course to do if you enjoy participating in physical activities and want to study for your GCSE's alongside something active. The course is a great way to equip you with a range of fitness industry based qualifications which could then be used to compliment other careers in sport, public services or outdoor adventure in the future.
Study Programme
Every full-time student at Petroc will have their own Study Programme which will include:

– Your academic or vocational qualification.

– Maths and English Language development – if you have not achieved GCSE grade 4 in either of these subjects.

– Work Experience – hours will vary depending on your qualification and course level.

– Tutor Support – to support your personal, academic and professional development.

– Sustainability – helping you to identify how you can improve the sustainability of your future employment sectors.

– Personal Development Awards – developing six key areas of personal and employability behaviours to prepare you for the working world.
Staring Date : 12/09/2022
Course Code : FTB072 (2022)
North Devon campus
Why Petroc should be your first choice
Petroc offers high quality education and training across North and Mid Devon. We provide outstanding learning, excellent facilities, strong connections to employers and a supportive environment to help you fulfil your education goals and set you on your path to the career of your dreams.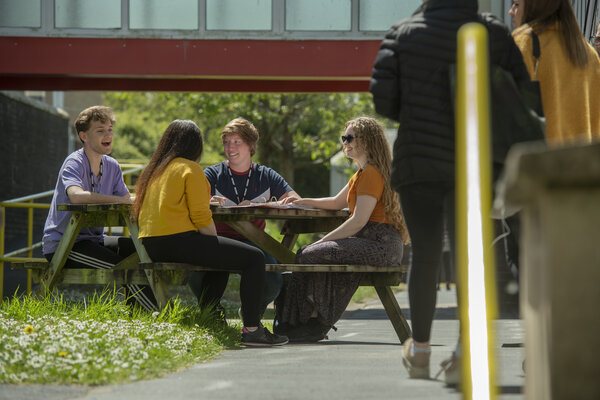 SUPPORTIVE
We offer a supportive and inclusive environment where you can flourish and feel a valued member of the college and wider community. 
INSPIRING
Our teaching spaces and facilities are some of the best in the region, providing stimulating and true-to-life learning environments. 
CONNECTED
We'll provide you with the experiences you need to be ready for employment or the next step on your educational journey.
You may also be interested in