Diploma in Light Vehicle Maintenance & Repair

If you have already completed your Level 1 course in Transport and Engineering, this study programme is your natural progression to take your skills and knowledge to the next level. This Level 2 qualification is designed to widen and improve your opportunities as you progress towards a job in the motor vehicle industry.
On the programme, you will develop your manual skills and your knowledge and understanding of light vehicle maintenance and repair.
Over the course of a year, you will constantly develop the knowledge and skills you will need to be a skilful light vehicle technician. You will learn all about the systems associated with vehicle maintenance and repair, including engine mechanics, fuel and ignition systems, chassis systems, transmission and electrical systems.
Course units will include:
– Health, safety and good housekeeping in the automotive environment.
– Materials, fabrication, tools and measuring devices used in the automotive environment.
– Routine light vehicle maintenance.
– Light vehicle engine mechanical, lubrication and cooling system units and components.
– Light vehicle fuel, ignition, air and exhaust system units and component.
– Removing and replacing light vehicle electrical units and components.
– Removing and replacing light vehicle chassis units and components.
– Removing and replacing light vehicle transmission and driveline units and components.
– Support for job roles in the automotive work environment.
Assessments
This course is assessed by both online tests and practical assessments. Each unit will have a number of practical skills tasks, which need to be recorded by the candidate in an electronic portfolio. Knowledge is assessed by mandatory online tests, which have either a 'pass' or 'fail' mark.
Entry Requirements
All entrants must hold four GCSEs at grade 3 or equivalent (or above), including GCSE Maths and English. If you do not have a GCSE grade 4 in Maths and/or English you will continue studying these subjects alongside your chosen course(s). At the end of the year, you are expected to have completed and achieved all the components of your Level 2 Study Programme and improved your Maths and English skills before progressing to your next level course.
Progression
When you have successfully completed this programme, you can progress to a Level 3 apprenticeship in the motor industry. Once you are employed, you will be encouraged to complete further qualifications as you need them.
Facilities and resources
This course is run at the North Devon Campus, which incorporates a fantastic vehicle workshop environment that replicates a modern vehicle repair centre.
FAQs
Q: Are there any external trips on this course?

A: There may be the opportunity to participate in a number of trips during the year that may incur an additional cost. In the past, students have attended the 'Auto Sports International Show' and a trip to Barcelona.



Q: Is there any financial support available to me?

A: Financial support may be available for any additional costs. Please enquire within the Advice & Guidance Centre.
Study Programme
Every full-time student at Petroc will have their own Study Programme which will include:

– Your academic or vocational qualification.

– Maths and English Language development – if you have not achieved GCSE grade 4 in either of these subjects.

– Work Experience – hours will vary depending on your qualification and course level.

– Tutor Support – to support your personal, academic and professional development.

– Sustainability – helping you to identify how you can improve the sustainability of your future employment sectors.

– Personal Development Awards – developing six key areas of personal and employability behaviours to prepare you for the working world.
Starting Date : 09/09/2024
Course Code : FTB113 (2024)
North Devon campus
Why Petroc should be your first choice
Petroc offers high quality education and training across North and Mid Devon. We provide outstanding learning, excellent facilities, strong connections to employers and a supportive environment to help you fulfil your education goals and set you on your path to the career of your dreams.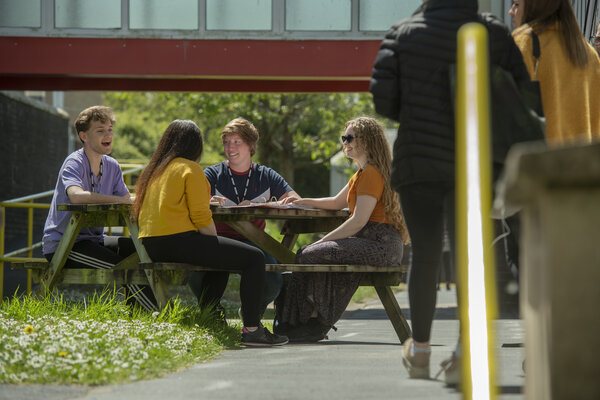 SUPPORTIVE
We offer a supportive and inclusive environment where you can flourish and feel a valued member of the college and wider community. 
INSPIRING
Our teaching spaces and facilities are some of the best in the region, providing stimulating and true-to-life learning environments. 
CONNECTED
We'll provide you with the experiences you need to be ready for employment or the next step on your educational journey.
You may also be interested in