Eaton Team Leader/Supervisor – Apprenticeship (Standard)

As a Team Leader/Supervisor, you will be expected to be able to support, manage and develop team members, manage projects, plan and monitor workloads and resources, deliver operational plans, resolve problems, and build relationships internally and externally.
During this apprenticeship you will learn the following knowledge, skills and behaviours:
KNOWLEDGE AND SKILLS:
Interpersonal excellence – managing people and developing relationships:
– Leading People
– Managing People
– Building Relationships
– Communication
Organisational Performance – delivering results:
– Operational Management
– Project Management
– Finance
Personal Effectiveness – managing self:
– Awareness of Self
– Management of Self
– Decision Making
BEHAVIOURS:
– Takes responsibility
– Is inclusive
– Is agile
– Shows professionalism
This flexible course is delivered in partnership with Mindful Education, and combines online learning, supported by fortnightly mastery sessions and on campus attendance every 6-8 weeks for one day.
MINDFUL EDUCATION:
We have worked in partnership with Mindful Education to create a suite of blended learning courses that provide flexible study options, combining online learning with face-to-face lessons in the classroom.
Online video lectures are available on demand, and can be viewed from your phone, tablet or computer. Lessons last for around 45 minutes and are accompanied by animations and motion graphics to bring concepts to life. Exercises, interactive case studies and analytical tools help to enhance the learning experience further.
On campus, you benefit from regular college classes – without having to commit to attending multiple evenings each week. Experienced tutors will discuss and reinforce what you have learnt during your online study and are on hand to provide guidance on progress and assessment. Discussion and debate with classmates will help you apply theories to situations you face in the workplace.
Find out more about our partnership with Mindful Education at www.petroc.ac.uk/online-and-on-campus
Assessments
You will undertake an end-point assessment which will include a presentation with questions and answers and a professional discussion underpinned by a portfolio of evidence.
Entry Requirements
All entrants must hold four GCSEs at grade 3 or equivalent (or above), preferably including GCSE Maths and English. If you do not have a GCSE grade 4 in Maths and/or English you will continue studying these subjects alongside your chosen course(s). At the end of the year, you are expected to have completed and achieved all the components of your Level 2 Study Programme and improved your Maths and English skills before progressing to your next level course
Progression
By completing this course you will be ab;e to effectively support, manage and develop teams.
Facilities and resources
As an apprentice, you will have full access to the college facilities.
Staring Date : 13/09/2021
Course Code : AT118 (2021)
Mid Devon campus
Why Petroc should be your first choice
Petroc offers high quality education and training across North and Mid Devon. We provide outstanding learning, excellent facilities, strong connections to employers and a supportive environment to help you fulfil your education goals and set you on your path to the career of your dreams.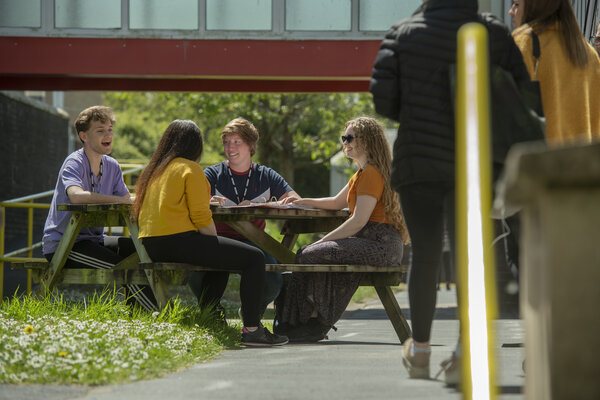 SUPPORTIVE
We offer a supportive and inclusive environment where you can flourish and feel a valued member of the college and wider community. 
INSPIRING
Our teaching spaces and facilities are some of the best in the region, providing stimulating and true-to-life learning environments. 
CONNECTED
We'll provide you with the experiences you need to be ready for employment or the next step on your educational journey.
You may also be interested in