Extended Diploma in Construction & The Built Environment

If you've set your sights on an exciting career in architecture and surveying, this comprehensive course is definitely for you.
The Architecture, Surveying & The Built Environment course includes live design case studies which will give you practical experience of various career paths and will prepare you for higher-level study in the field of construction.
This programme consists of 18 units related to the construction industry and gives you an in-depth insight into all aspects of the industry such as surveying, drawing, computer drawing, design processes, planning processes, construction technology and the science of building materials.
Areas covered include:
– Health and safety
– Construction and the environment
– Mathematics in construction, science and materials, construction technology, land and building surveying, control of resources, tendering, graphical detailing, environmental science, building regulations, design procedures, building services and ICT/CAD.
You will study health, safety and welfare, in particular the applicable law and the risk assessment process, construction science and materials where you will learn about the different materials in use and their properties as well as looking at how buildings behave under load.
You will also study construction and the environment, where you will learn about the environmental aspects of construction such as sustainability, green building, environmental impact and land surveying.
In construction technology and design, you will study the design process and those responsible for achieving the design with budget and legal constraints, and how technology affects the design process. In graphical detailing, you will learn to draw using traditional methods such as drawing board and set squares. This leads on to drawing with CAD (Computer Aided Drafting).
You will study Mathematics in construction which relates maths to real construction situations. A good understanding of algebra and transposition of formulae is required. You will study forms of construction, substructures, superstructures and the constraints imposed on the industry by legislation.
Planning and control of resources looks at how labour, plant and materials are procured, managed and controlled, and has responsibility for correct planning. You will also look at planning methods such as Gantt (bar) charts and other methods such as the critical path.
In the measuring and tendering module you will look at how work is measured and costed, the basics of estimating, and the calculation of labour, material and plant rates and how these are controlled. The building surveying unit looks at various types of building survey such as condition surveys, building surveys and dilapidation's and you will be required to inspect properties and write up the reports to a good standard. In the ICT and CAD module you will learn how to manage and control web-based communication, manage data files, produce spreadsheets and word process work.
You will also produce some two dimensional and three dimensional CAD drawings. You will study structural mechanics in construction; this will relate to real construction situations which help to reinforce the application of how building components interact within a structure and ensure structural stability. An understanding of algebra and transposition of formulae is required, as part of this module, you will study forms of construction, substructures, superstructures and the constraints imposed on the industry by legislation.
Assessments
Each unit is assessed using a series of assignments, which produce a portfolio of work for grading at the end of the year. Each unit is graded with a Pass, Merit or a Distinction. There is one exam for this course, Mathematics in Construction, with two externally set assignments. Portfolio work is expected to be of a high standard. Many of the assignments are word processed reports, but some are practically based where photos of your work will be required. There will be help available for those who struggle with English or IT.
Entry Requirements
To be accepted onto a Level 3 programme, you must hold at least five GCSEs at grade 4 or above, including GCSE Maths and English language.
A minimum of five GCSEs at grade 5/4 or above, or equivalent, in Maths, English and Science are required.
Progression
When you successfully complete this study programme, you will be able to progress to our Higher National Certificate in Construction, an advanced apprenticeship or a foundation degree here at Petroc. Many of our students also progress to university to study for a degree or go out into the workplace and study part time.
Facilities and resources
Theory sessions take place in a variety of classrooms, equipped with whiteboard technology, also available are a number of IT rooms throughout the campus where students can gain access to computers for the preparation of their coursework. We also have access to several workshops on both the Brannams and the Barnstaple campuses, all of which are fully equipped to provide you with the training you need for the industry.
Study Programme
Every full-time student at Petroc will have their own Study Programme which will include:

– Your academic or vocational qualification.

– Maths and English Language development – if you have not achieved GCSE grade 4 in either of these subjects.

– Work Experience – hours will vary depending on your qualification and course level.

– Tutor Support – to support your personal, academic and professional development.

– Sustainability – helping you to identify how you can improve the sustainability of your future employment sectors.

– Personal Development Awards – developing six key areas of personal and employability behaviours to prepare you for the working world.
Staring Date : 12/09/2022
Course Code : FTB056 (2022)
North Devon campus
Why Petroc should be your first choice
Petroc offers high quality education and training across North and Mid Devon. We provide outstanding learning, excellent facilities, strong connections to employers and a supportive environment to help you fulfil your education goals and set you on your path to the career of your dreams.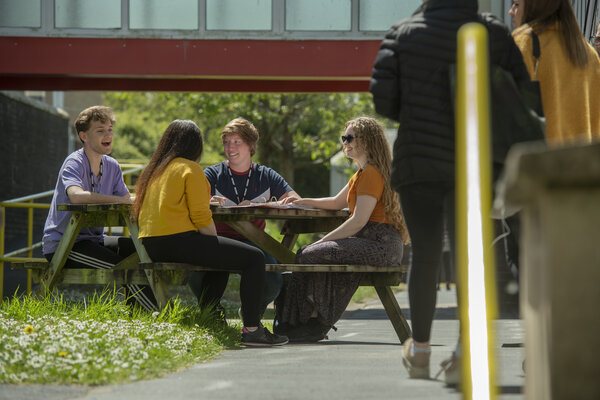 SUPPORTIVE
We offer a supportive and inclusive environment where you can flourish and feel a valued member of the college and wider community. 
INSPIRING
Our teaching spaces and facilities are some of the best in the region, providing stimulating and true-to-life learning environments. 
CONNECTED
We'll provide you with the experiences you need to be ready for employment or the next step on your educational journey.
You may also be interested in