Extended Diploma in Uniformed Protective Services

Studying the Level 3 Extended Diploma in Uniformed Protective Services leads to a qualification with real value and great potential.
As well as studying key topics, you will also have the opportunity to improve fitness levels and develop independent thinking, critical analysis, research skills and teamwork skills.
Examples of modules include:
– Citizenship and diversity
– Behaviour and discipline
– Global affairs and the media
– Physical preparation, health and wellbeing
– Teamwork, leadership and communication
– Government and the protective services
– Planning for and responding to emergency incidents
– Sociological perspectives
– Skills for outdoor activities
– Introduction to criminology
You will be expected to complete essays, reports and more creative assessments such as poster displays and leaflets, therefore the willingness and ability to write to a good standard is a basic requirement.
Practical elements include physical fitness, sport and outdoor adventure, including practical assessments of fitness and the ability to participate in climbing, map reading, kayaking and canoeing.
We are looking for recruits with a positive attitude, adaptable personality and a real interest in the public services.
Assessments
The assessment for the course is mostly by assignment, this can involve case studies, video, interviews, posters, presentations and the production of written work. Some assignments will be physical fitness tests which are a compulsory area of the programme in each of the two years. You will need to be able to complete fitness assessments and participate in fitness development programmes.

One subject in each year is assessed by external examination.

All units are assessed and graded and an overall grade for the diploma is awarded as a Pass, Merit or Distinction.

You can expect to complete around 15 coursework assignments per year.
Entry Requirements
To be accepted onto this Level 3 programme, you must hold at least five GCSEs at grade 4 or above, including GCSE Maths and English Language.
English Literature would be accepted as an alternative to English Language.
Progression
The study programme focuses on the knowledge, understanding and practical skills that lead to Higher Education or further training in the protective services sector. Many students go on to university to study policing, criminology, law and Sociology. Possible career paths include the Police Force, Fire Service, HM Revenue and Customs (HMRC), the Royal National Lifeboat Institution (RNLI), HM Prison Service (HMPS), British Armed Forces and Rescue Services.
Facilities and resources
The college has the use of an indoor climbing wall, sports hall, fitness suite, sports fields and local outdoor resources. Guest speakers and external visits to a range of uniformed protective service providers are integrated into the programme.
FAQs
Q: Do I need to be fit to start the course?

A: No, but you do need to be prepared to develop your fitness towards your career goals and participate in practical sport and fitness activities towards completion of course content, which will be assessed.



Q: Do I have to join the uniformed protective services on completion?

A: You will have the opportunity to develop personal skills and competencies that will be considered desirable by any employer, especially the uniformed protective services; however, students should note that they will still have to meet the standards and requirements of the individual organisations.



Q: How much time will I spend in the classroom?

A: The course is an academic Level 3 programme, and as such, there is a strong theoretical element to the course. Approximately 80% of the time will be spent in a classroom or similar, and 20% will be undertaking practical activity such as team leadership, fitness and physical activity. There will also be a number of offsite events and activities which will replace classroom time.
Study Programme
Every full-time student at Petroc will have their own Study Programme which will include:

– Your academic or vocational qualification.

– Maths and English Language development – if you have not achieved GCSE grade 4 in either of these subjects.

– Work Experience – hours will vary depending on your qualification and course level.

– Tutor Support – to support your personal, academic and professional development.

– Sustainability – helping you to identify how you can improve the sustainability of your future employment sectors.

– Personal Development Awards – developing six key areas of personal and employability behaviours to prepare you for the working world.
Starting Date : 09/09/2024
Course Code : FTB099 (2024)
North Devon Campus
Why Petroc should be your first choice
Petroc offers high quality education and training across North and Mid Devon. We provide outstanding learning, excellent facilities, strong connections to employers and a supportive environment to help you fulfil your education goals and set you on your path to the career of your dreams.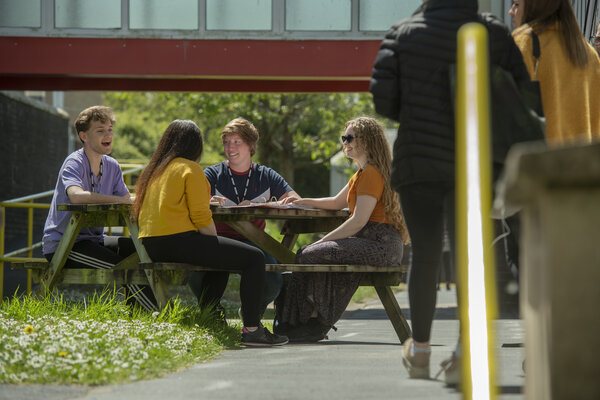 SUPPORTIVE
We offer a supportive and inclusive environment where you can flourish and feel a valued member of the college and wider community. 
INSPIRING
Our teaching spaces and facilities are some of the best in the region, providing stimulating and true-to-life learning environments. 
CONNECTED
We'll provide you with the experiences you need to be ready for employment or the next step on your educational journey.
You may also be interested in