First Certificate in Public Services

This Public Services programme is relevant for anyone seeking employment within any area of the public services. If you're physically active and eager to learn, this is a really varied qualification that can give you a diverse range of learning experiences.
It is a very broad and interesting course that explores the requirements and skills valued for every aspect of the public services including the armed forces, emergency services, local authority, central government and the voluntary third sector. It's an excellent first step towards employment in the public services sector, and will help you obtain jobs in the army, police or even teaching.
The programme content includes learning about employability and life skills, personal qualities and the attitude required to be successful in the public services, as well as how to plan and prepare for a career in one of them.
You will learn about the work of the public services locally, nationally and internationally and how important good communication, teamwork and leadership are for ensuring their success. You will develop your own skills in these areas by completing challenging adventurous activities and spend the year working hard to improve your own physical fitness.
Units covered include:
– The role and work of the Public Services.
– Working skills in the Public Services.
– Employment in the Public Services.
– Health, fitness and lifestyle for the Public Services.
– Citizenship, society and the Public Services.
– Crime: It's Effects on society and individuals.
– Adventurous activities in the Public Services.
What we're looking for from you is a real interest in public services, a positive attitude, 90%+ attendance and a willingness to work hard.
Assessments
The course consists of seven units; two of these are exam based and the rest are assignment based. Your assignments will take a variety of forms: personal presentations, practical participation, reports, videos, role play, leaflets, posters & reports. A grade will be recorded for each of the outcomes and functional skill competencies that the assignment has been designed to demonstrate and assess.



The work you submit will be assessed using the Edexcel (BTEC) performance criteria. This will include two formal examinations.



The coursework shows what knowledge, understanding & skills you have, and you will be graded to achieve Pass, Merit or Distinction, which will be awarded for work that exceeds these standards of competence and provides evidence of added value.



You will be given an appropriate amount of time to complete your assignments, normally at least two weeks for a larger piece of work. Although you will get some assistance from college staff, you will need to manage your own time to complete this work, at home or in the college independent study areas.
Entry Requirements
All entrants must hold four GCSEs at grade 3 or equivalent (or above), preferably including GCSE Maths and English. If you do not have a GCSE grade 4 in Maths and/or English you will continue studying these subjects alongside your chosen course(s). At the end of the year, you are expected to have completed and achieved all the components of your Level 2 Study Programme and improved your Maths and English skills before progressing to your next level course
This course has a high level of practical content and you will be expected to show an enthusiasm to participate in a range of practical activities.
Progression
Upon successful completion of this course, your options are wide; many students progress on to the Level 3 BTEC Extended Diploma in Public Services.

Our students often enlist into the Royal Navy, Royal Marines, Royal Air Force, British Army or one of the emergency services such as the Fire service.
Facilities and resources
Learning will take place in a variety of situations from classroom based lectures to fitness sessions in the gym. All lectures are geared towards the completion of assignments and they will be as practical as the BTEC specification allows. We also spend a large amount of time on practical day trips and organising charity events. You may also wish to join our 999 Academy!
FAQs
Q: Do I have to enter the uniformed public services after completing the course?

A: No. Many of our learners from the Level 2 programme go on to one of our Level 3 programmes when completing the course. Few will go directly into public service employment at this stage, but there is a great opportunity to do so, especially if you want to enter one of the Armed Forces at entry level.



Q: I'm not sure which public service I am interested in going in to. Will the course help me to decide this?

A: Yes.The course is very varied and aims to give you a taster of a range of different public service opportunities, including Ministry of Defence opportunities (British Army, Royal Navy, Royal Marines, RAF) as well as blue light sector (police, fire, ambulance).



Q: There are some physical fitness elements to this programme, do I have to be fit to join the course?

A: Your level of fitness on entry is not important, however you need to have a positive attitude towards working to improve your own fitness levels in relation to public service entry requirements.
Study Programme
Every full-time student at Petroc will have their own Study Programme which will include:

– Your academic or vocational qualification.

– Maths and English Language development – if you have not achieved GCSE grade 4 in either of these subjects.

– Work Experience – hours will vary depending on your qualification and course level.

– Tutor Support – to support your personal, academic and professional development.

– Sustainability – helping you to identify how you can improve the sustainability of your future employment sectors.

– Personal Development Awards – developing six key areas of personal and employability behaviours to prepare you for the working world.
Staring Date : 12/09/2022
Course Code : FTB098 (2022)
North Devon campus
Why Petroc should be your first choice
Petroc offers high quality education and training across North and Mid Devon. We provide outstanding learning, excellent facilities, strong connections to employers and a supportive environment to help you fulfil your education goals and set you on your path to the career of your dreams.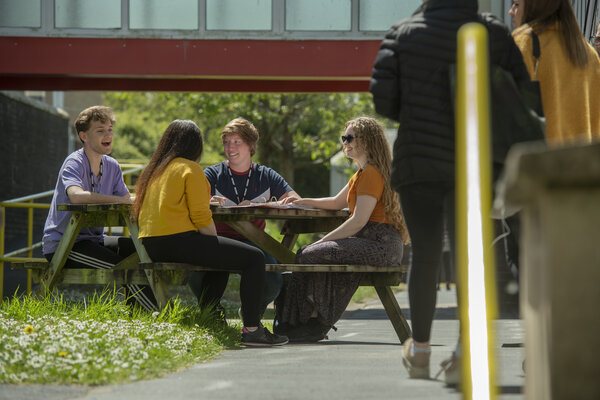 SUPPORTIVE
We offer a supportive and inclusive environment where you can flourish and feel a valued member of the college and wider community. 
INSPIRING
Our teaching spaces and facilities are some of the best in the region, providing stimulating and true-to-life learning environments. 
CONNECTED
We'll provide you with the experiences you need to be ready for employment or the next step on your educational journey.
You may also be interested in