Foundation Degree Art and Contemporary Craft

Our foundation degrees, in partnership with the University of Plymouth, are equivalent to studying the first two years of an honours degree, but unlike traditional degrees there are no formal entry requirements. Created in collaboration with employers, they combine academic study with developing the skills and attributes needed in the workplace. It makes them ideal preparation for a specific profession or industry or for making progress in your existing career. You can always convert to a full honours degree by taking a top-up course on completion.
The Foundation Degree in Art and Contemporary Craft is a highly creative programme that will develop the skills and confidence to explore your artistic self. While it embraces artistic expression it also teaches creative and technical skills, enabling you to use your learning in a commercial as well as a pure creative context.
In a modular programme, your study will include practical and theoretical work, in individual and group activities.
You will begin your exploration of fine art and design practice with traditional modes of expression like painting, drawing and print, studying formal elements such as colour tone and composition.
As you learn, you will be developing practical techniques for sculpture, studio ceramics, and commercial product design. You will also learn how to make paint from scratch, as well as working with wood, stone and metal.
It is an academic as well as a practical artistic course and you will be expected to complete research as well as to explore creative ideas. Your work will be supported with critical-thinking essays, reflective documentation and evaluations.
The skills and knowledge you gain through the course will form the preparation for working as an artist in various commercial settings. You will begin to learn about responding to client briefs and functioning at a professional and commercial level, whether in employment or freelance.
Select from the start date/s below…
Assessments
Assessments for practical projects take place at the end of each module with a presentation. In a transparent and positive process, feedback and marks are fully explained through discussion.
Entry Requirements
You should have 48 UCAS points, preferably in an art-related subject. Applications are welcomed from students with non-traditional or non-academic backgrounds, however, you may be asked to submit further evidence to support your application. The most important requirement is a portfolio of work which you will present at interview. This could be wide-ranging in content and should demonstrate your potential as an illustration student.
Progression
Graduates of the course often either begin work in fine art or commercial design. If you wish to study further, you could enrol on the creative industries programme at Petroc.
FAQs
Q: How much will this course cost?

A: For more information about course fees, please visit www.petroc.ac.uk/hefees
Please note: If you are only applying for a degree course at Petroc, you can do so through our website. If you are applying to more than one college or university, then you are required to apply via the UCAS application system
Starting Date : 09/09/2024
Course Code : HEB123F (2024)
North Devon Campus
Starting Date : 09/09/2024
Course Code : HEB123P (2024)
North Devon Campus
Why Petroc should be your first choice
Petroc offers high quality education and training across North and Mid Devon. We provide outstanding learning, excellent facilities, strong connections to employers and a supportive environment to help you fulfil your education goals and set you on your path to the career of your dreams.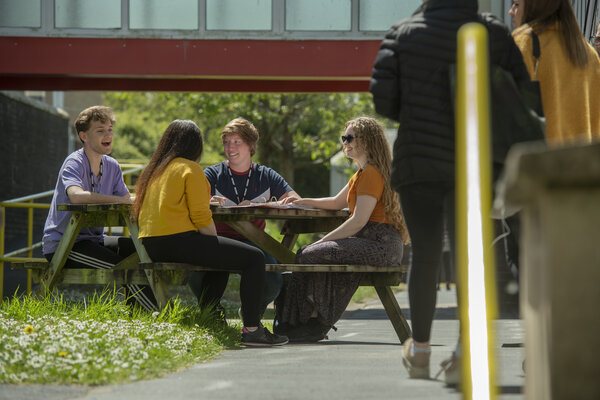 SUPPORTIVE
We offer a supportive and inclusive environment where you can flourish and feel a valued member of the college and wider community. 
INSPIRING
Our teaching spaces and facilities are some of the best in the region, providing stimulating and true-to-life learning environments. 
CONNECTED
We'll provide you with the experiences you need to be ready for employment or the next step on your educational journey.
You may also be interested in