Foundation Degree Business & Management

Our foundation degrees, in partnership with the University of Plymouth, are equivalent to studying the first two years of an honours degree, but unlike traditional degrees there are no formal entry requirements. Created in collaboration with employers, they combine academic study with developing the skills and attributes needed in the workplace. It makes them ideal preparation for a specific profession or industry or for making progress in your existing career. You can always convert to a full honours degree by taking a top-up course on completion.
The focus of this course, awarded by the University of Plymouth, is to develop management skills and learn how to apply them. Its mix of theoretical and practical learning is perfect for aspiring business leaders, especially if you are already in part-time or full-time employment and intent on advancing your career.
Modules studied on the foundation degree encompass the main business functions, ensuring you gain a clear understanding of the role of each in the organisation, and specific skills and knowledge required of the business manager.
Human resource management teaches the fundamental importance of productive talent in the business, how people are nurtured and the duty of care a business has for its employees. A related module deals with the principles and practice of employee relations and conflict management.
In organisational behaviour, you will learn how a business can actively manage the human resources it has employed, and how industrial psychology interacts with economics.
In the marketing module, you will consider how a business can identify a market for its products or services or design them to meet a market's needs.
While the business finance module will not make you an accountant, it will instil an understanding of the financial levers and constraints that exist within business to guide its progress.
Finally, to help to shape you as a manager or potential leader, you will learn the principles of project management, with reference to current approaches, and concentrate on the wider aspects of developing your management style.
Assessments
The method of assessment varies between modules reflecting the need to develop a range of different knowledge, understanding and skills, but typically you will encounter essay and case study questions, group reports, discussion and presentations, larger research projects, formal examinations and in-class tests.
Entry Requirements
You should have prior attainment of a Level 3 qualification but you may also be considered if you have relevant employment experience.
Progression
This course leads naturally to the BA (Hons) Professional Development (Business) at Petroc, the BA (Hons) Business Administration at Plymouth University or Somerset College, either full-time for one year or part-time for two years.
Starting Date : 12/09/2022
Course Code : HEB016P (2022)
North Devon campus
Why Petroc should be your first choice
Petroc offers high quality education and training across North and Mid Devon. We provide outstanding learning, excellent facilities, strong connections to employers and a supportive environment to help you fulfil your education goals and set you on your path to the career of your dreams.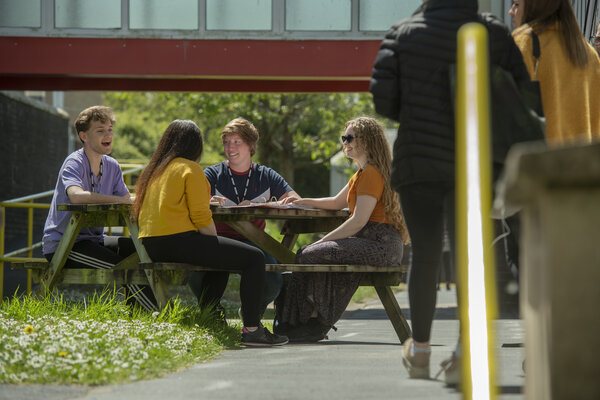 SUPPORTIVE
We offer a supportive and inclusive environment where you can flourish and feel a valued member of the college and wider community. 
INSPIRING
Our teaching spaces and facilities are some of the best in the region, providing stimulating and true-to-life learning environments. 
CONNECTED
We'll provide you with the experiences you need to be ready for employment or the next step on your educational journey.
You may also be interested in