Foundation Degree Business

Our foundation degrees, in partnership with the University of Plymouth, are equivalent to studying the first two years of an honours degree, but unlike traditional degrees there are no formal entry requirements. Created in collaboration with employers, they combine academic study with developing the skills and attributes needed in the workplace. It makes them ideal preparation for a specific profession or industry or for making progress in your existing career. You can always convert to a full honours degree by taking a top-up course on completion.
Success in business is partly born out of great commercial ideas, but far more from having a detailed grasp of administration—knowing how to marshal the forces of marketing, production, talent, and finance—to realise them.
This foundation degree explores the important disciplines of business. It will increase your general appreciation of the role of each in commercial environments and will help you define your own career path in business.
A distinctive feature of the FdA Business is that its module assessments relate business disciplines such as human resource management, finance and marketing to real business case studies and situations.
The finance module introduces important aspects of accounting for decision-making purposes. Its aim is to ensure you understand financial management and how that influences business performance.
Closely related to finance, corporate strategy explores the theory and practice of strategic planning for business. You will consider how different planning models can be applied to different commercial contexts to achieve a range of outcomes.
In the economics module you will look at wider external influences on commercial operations, including the national and European business environment and the many economic factors that affect decision making.
A module on enterprise looks at ways of developing initial business ideas, researching markets, projecting financial requirements and the legal aspects of starting a business.
In the marketing module you will investigate the principles that underpin the marketing process and how they apply in a business.
The principles and theories of human resource management are also examined in a module focusing on the employer need for a flexible and talented workforce and the importance of training and staff development. And in a related module on organisational behaviour, you will use a range of theories and managerial approaches to analyse and explain human behaviour at work and how it can help achieve business outcomes.
The course is as broad in scope as business itself, but also embeds key skills, such as researching and establishing conclusions, presenting ideas, and decision-making, all needed for higher education and essential in any business context.
Select from the start date/s below…
Assessments
The method of assessment varies between modules reflecting the need to develop a range of different knowledge, understanding and skills, but typically you will encounter essay and case study questions, group reports, discussion and presentations, larger research projects, formal examinations and in-class tests.
Entry Requirements
Students should have prior attainment of a Level 3 qualification with 48 UCAS points, but you may also be considered if you have relevant employment experience.
Progression
Business degrees are very attractive to employers and more than 90% of graduates find appropriate positions inside six months of graduation. Most students top-up a foundation to an honours degree, in this case the BA (Hons) Professional Development (Business and Management) at Petroc or the BA (Hons) Business at Plymouth University. But if you're intent on going straight into work, you could apply for trainee roles in business administration, management, finance, marketing and HR.
FAQs
Q. What is the pass rate for this course?

A. The FdA Business has a pass rate of over 90% which is above national benchmarks.



Q. Do students have to purchase text books for this course?

A. There is a core reading list for each module and these books are available in our learning resource centres.



Q. Is this course suitable for mature students?

A. Yes, there is a diverse range of ages and backgrounds on this programme.
Please note: If you are only applying for a degree course at Petroc, you can do so through our website. If you are applying to more than one college or university, then you are required to apply via the UCAS application system
Starting Date : 09/09/2024
Course Code : HEB018F / N101 (2024)
North Devon Campus
Starting Date : 09/09/2024
Course Code : HEB018P (2024)
North Devon Campus
Why Petroc should be your first choice
Petroc offers high quality education and training across North and Mid Devon. We provide outstanding learning, excellent facilities, strong connections to employers and a supportive environment to help you fulfil your education goals and set you on your path to the career of your dreams.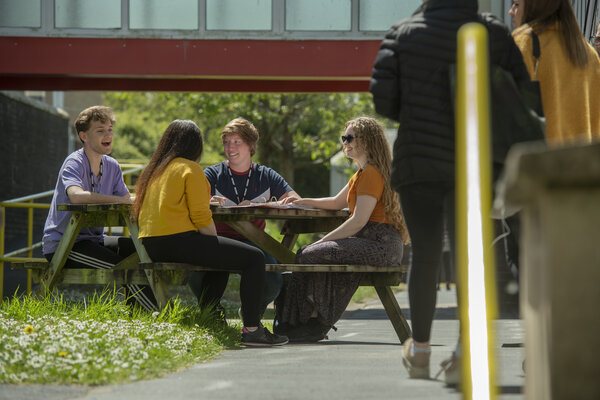 SUPPORTIVE
We offer a supportive and inclusive environment where you can flourish and feel a valued member of the college and wider community. 
INSPIRING
Our teaching spaces and facilities are some of the best in the region, providing stimulating and true-to-life learning environments. 
CONNECTED
We'll provide you with the experiences you need to be ready for employment or the next step on your educational journey.
You may also be interested in