Foundation Degree Health and Social Care

Our foundation degrees, in partnership with the University of Plymouth, are equivalent to studying the first two years of an honours degree, but unlike traditional degrees there are no formal entry requirements. Created in collaboration with employers, they combine academic study with developing the skills and attributes needed in the workplace. It makes them ideal preparation for a specific profession or industry or for making progress in your existing career. You can always convert to a full honours degree by taking a top-up course on completion.
Vital to the people as well as the economy of the region, health and social care provides boundless opportunities for professional practice at every level, and this foundation degree is an ideal first step. It is an exciting, challenging, and contemporary programme that places you immediately into the front line as it is delivered in partnership with community employers to support your learning practically as well as professionally.
The first stage of the course introduces sector-specific professional skills, and background to the sector, including legislation, social policy, lifespan development and understanding health and social care organisations.
Further modules develop skills as an independent learner and health and social care professional through academic study and employability activities in mental health and wellbeing, young persons and community, and research methods and ethics.
You will also be part of the community-based project module, working in partnership with community health and social care providers to deliver integrated care on the ground. Learning in the project will be supported through the study of health promotion delivery of an organised health promotion campaign.
You will also develop leadership and management skills, explore the ethics and values of inclusive and diverse practice in the community, improve your communication and counselling skills, develop teamworking, and reflective practice, as well as developing your academic graduate skills.
You are encouraged to draw on your own professional practice and knowledge throughout the course, to network with guest speakers, and consider additional professional training and skills. The course was awarded a Skills for Health Quality Mark in 2018.
Select from the start date/s below…
Assessments
There are no exams on this course, and in their place, ongoing assessments track your progress toward academic and practical skills needed for employment. Assessments include written assignments, presentations, academic posters, seminars, biography, academic scrapbooks, reflective journals, health promotion campaign, community based project, literature review and a research proposal.
Entry Requirements
English and Maths GCSE or equivalent, and a minimum of 48 UCAS points (with one A2 if from A Levels) or an equivalent qualification at Level 3. However, mature applicants will be considered on an individual basis and they must be able to demonstrate academic ability, motivation, relevant experience and their suitability to work with vulnerable people.
Progression
You can top up your foundation degree with the BA (Hons) Professional Development (Health and Social Care) at Petroc, or the BSc (Hons) Sociology at the University of Plymouth. Typical roles sought by foundation degree students include family support worker, social work assistant, care manager, adult guidance worker, community development worker, community education officer, equality and diversity officer.
FAQs
Q: How much will this course cost?

A: For more information about course fees, please visit www.petroc.ac.uk/hefees



Q: What type of career does this degree qualify me for?

A: The Foundation Degree in Health and Social Care will enable you to access a number of different health and social care professions which could include a number of different roles such as Clinical Support Worker, Youth Worker, Family Support Worker, Alcohol and Drugs Support Worker, Care Home Manager, Social Work Assistant, Healthcare Assistant, Care Worker, Diversity Coordinator, Social Work Assistant, Adult Guidance Worker, Community Development Worker, Community Education Officer, etc. After progression onto the BA Honours Professional Development (Health and Social Care) and successful completion/and meeting entry requirements, applications can be made to a range of professional development opportunities such as the Masters Degree in Social Work, Government initiative Step Up To Social Work training programme, and Teacher Training.
As this course requires you to undertake work placements with children and/or vulnerable adults, a DBS check is required. Please note: If you are only applying for a degree course at Petroc, you can do so through our website. If you are applying to more than one college or university, then you are required to apply via the UCAS application system
Starting Date : 09/09/2024
Course Code : HEB019F / L513 (2024)
North Devon Campus
Starting Date : 09/09/2024
Course Code : HEB019P (2024)
North Devon Campus
Why Petroc should be your first choice
Petroc offers high quality education and training across North and Mid Devon. We provide outstanding learning, excellent facilities, strong connections to employers and a supportive environment to help you fulfil your education goals and set you on your path to the career of your dreams.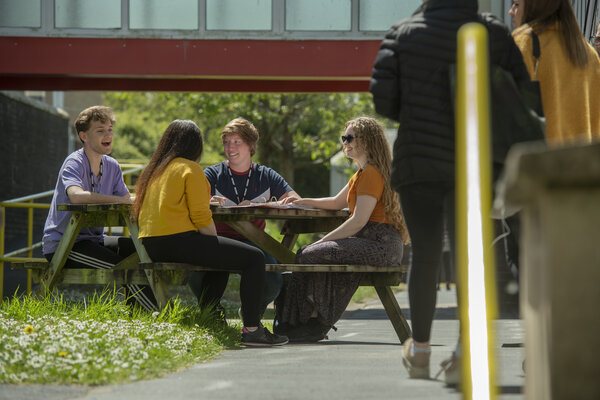 SUPPORTIVE
We offer a supportive and inclusive environment where you can flourish and feel a valued member of the college and wider community. 
INSPIRING
Our teaching spaces and facilities are some of the best in the region, providing stimulating and true-to-life learning environments. 
CONNECTED
We'll provide you with the experiences you need to be ready for employment or the next step on your educational journey.
You may also be interested in