Further Mathematics A Level

A Level Further Mathematics is a valuable, well-recognised qualification for future life. If you have a genuine love of, or a real aptitude for mathematics, this further mathematics study programme will take you deeper into this hugely rewarding subject and allow you to really explore your abilities.
In the first year of further mathematics, there is a compulsory unit on pure mathematics, which covers a range of topics including series, complex numbers and matrix algebra which are not encountered when studying A Level Mathematics. There will also be two applied units extending the work on mechanics and statistics from A Level Maths. The mechanics focuses on solving more complex problems while the statistics looks at more statistical tests and the study of further statistical distributions.
In the second year, there is a more in-depth exploration of complex numbers, vectors and matrix algebra in the pure mathematics unit as well as the introduction of new topics such as the hyperbolic trigonometric functions. These topics provide an excellent foundation for those learners who are hoping to study Mathematics, Engineering or Physics related subjects at university. The second year applied content is usually mechanics based featuring new topics such as simple harmonic motion, circular motion and oblique impacts.
You will study A Level Maths in year one and A Level Further Maths in year two. This course can only be taken in addition to A Level Mathematics.
This qualification is also offered as a Petroc Plus enrichment opportunity so can be studied as a 4th A Level.
Assessments
First year:

Three papers on pure mathematics, mechanics and statistics – 1 hour 15 minutes each



Second year:

One paper on pure maths – 2 hours 40 minutes

One major applied paper – 2 hour 15 minutes

One minor applied paper – 1 hour 15 minutes



The final A Level grade is based entirely on the second year exam papers which test knowledge gained over the whole two year course.
Entry Requirements
To be accepted onto this Level 3 programme, you must hold at least five GCSEs at grade 4 or above, including GCSE Maths and English Language.
You will be required to achieve a grade 7-9 in Maths.
Progression
Studying A Level Further Mathematics demonstrates that you have a special aptitude for mathematics, together with well-founded problem-solving skills and logical ordered thinking. This is an excellent stepping stone towards any mathematics related degree course. If you want to study Physics or Engineering at university, a Further Mathematics A Level can really strengthen your application.
Facilities and resources
Some topics on the course will be taught using the mathematical program 'Autograph' which is a very powerful and sophisticated graphing tool. Access to laptop computers will also enable you to make use of Autograph in some areas of the syllabus. It is recommended that you have a good scientific calculator. We recommend the Casio fx-991EX or similar.
FAQs
Q: Do I need a special calculator?

A: You will need a Casio fx-991EX or similar as you will need to use it to help with statistical analysis.



Q: Can I do A Level Further Maths without doing A Level Mathematics?

A: You have to be taking an A Level course in Mathematics alongside any Further Mathematics qualification.



Q: Can I pick up Further Mathematics in my second year of study?

A: Providing it fits into their timetable, students who wish to go on to study Maths, Physics or Engineering at University may find it helpful to study some of the Further Maths content in the second year.
Study Programme
Every full-time student at Petroc will have their own Study Programme which will include:

– Your academic or vocational qualification.

– Maths and English Language development – if you have not achieved GCSE grade 4 in either of these subjects.

– Work Experience – hours will vary depending on your qualification and course level.

– Tutor Support – to support your personal, academic and professional development.

– Sustainability – helping you to identify how you can improve the sustainability of your future employment sectors.

– Personal Development Awards – developing six key areas of personal and employability behaviours to prepare you for the working world.
Starting Date : 09/09/2024
Course Code : FTB027 (2024)
North Devon Campus
Why Petroc should be your first choice
Petroc offers high quality education and training across North and Mid Devon. We provide outstanding learning, excellent facilities, strong connections to employers and a supportive environment to help you fulfil your education goals and set you on your path to the career of your dreams.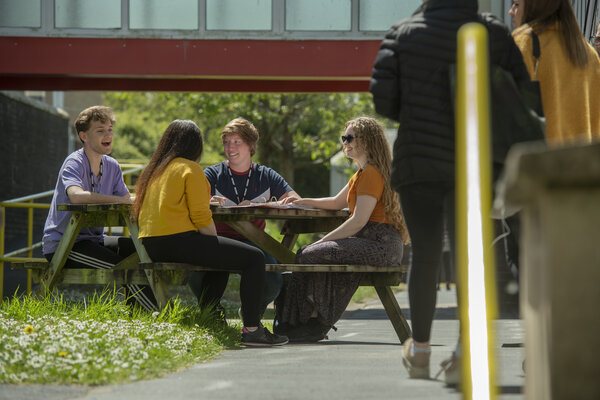 SUPPORTIVE
We offer a supportive and inclusive environment where you can flourish and feel a valued member of the college and wider community. 
INSPIRING
Our teaching spaces and facilities are some of the best in the region, providing stimulating and true-to-life learning environments. 
CONNECTED
We'll provide you with the experiences you need to be ready for employment or the next step on your educational journey.
You may also be interested in