GCSE Combined Science Trilogy

Did you miss out on achieving a Grade C or higher in your GCSE in Science? If so, it's not too late to join us and revisit studying science.
This double award in science will cover aspects of biology, chemistry and physics.
The course can be studied alongside GCSEs in Maths and English and Pre-Access study skills and forms the perfect platform to go on to study an Access to Higher Education course to support you with making an application to study at university.
During the course, you will study the following modules:
BIOLOGY
– Cell biology and Organisation
– Infection and response
– Bioenergetics
– Homeostasis and response
– Inheritance, variation and evolution
– Ecology
CHEMISTRY
– Atomic structure and the periodic table
– Bonding, structure, and the properties of matter
– Quantitative chemistry
– Chemical changes
– Energy changes
– The rate and extent of chemical change
– Organic chemistry and Chemical analysis
– Chemistry of the atmosphere and Using resources
PHYSICS
– Energy
– Electricity
– Particle model of matter and Atomic structure
– Forces
– Waves
– Magnetism and electromagnetism
Assessments
You will sit two exams in each of the three subjects – biology, chemistry and physics. You will also complete 21 required practical assessments throughout the year.
Entry Requirements
You will need a grade 3/D at GCSE in a science subject, or evidence of working at this level. If you have not achieved this qualification, you can sit an initial assessment to check if this is the right course for you or if our progression course would be more suitable.
Progression
This course can be studied alongside GCSEs in Maths and English and Pre-Access study skills. These courses form the perfect platform to go onto study an Access to HE course and then to make an application to study at university.
Facilities and resources
You will need the GCSE Combined Science AQA Foundation Complete Revision & Practice book by CGP.

Our laboratories are specifically designed to support practical study in physics, chemistry and biology.
FAQs
Q: Is there any funding available to help pay for my course?

A: Many of our courses are free to attend (subject to eligibility). We will carry out a fee assessment when you enrolment to establish if you meet this criteria.
Starting Date : 13/09/2023
Course Code : PTB534 (2023)
North Devon campus
Why Petroc should be your first choice
Petroc offers high quality education and training across North and Mid Devon. We provide outstanding learning, excellent facilities, strong connections to employers and a supportive environment to help you fulfil your education goals and set you on your path to the career of your dreams.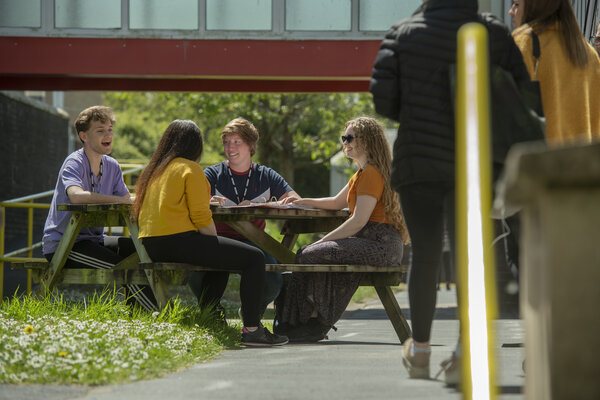 SUPPORTIVE
We offer a supportive and inclusive environment where you can flourish and feel a valued member of the college and wider community. 
INSPIRING
Our teaching spaces and facilities are some of the best in the region, providing stimulating and true-to-life learning environments. 
CONNECTED
We'll provide you with the experiences you need to be ready for employment or the next step on your educational journey.
You may also be interested in