If you feel that the English grade you got at school is holding you back or perhaps you want to be more confident helping your kids with their homework, we can help in a supportive adult environment.
During the course you will read and analyse a number of written and spoken texts including letters, blogs, articles and podcasts and you will also study a novel. You will develop your skills by writing a variety of texts for different audiences and purposes as well as improving your spelling, punctuation and grammar.
Studying GCSE English can be done during the day (Tueday, 11.30am).
Our goal is to help you become more confident in your use of English formally and informally in both written and spoken contexts. Lecturers and fellow students are always incredibly supportive of each other.
Assessments
The course is assessed by final exam in June. There is no coursework. There will be regular homework.
Entry Requirements
There are no entry requirements, however we may ask you to consider an alternative stepping-stone qualification before GCSE if you need specific help with basic English skills.
Progression
You could progress to a number of level 2 vocational courses or level 3 courses such as Access to Higher Education (which is a one year course equivalent to three A-levels as a stepping stone to university) or even a Foundation Degree. You may wish to consider studying pre-access at level 2 alongside GCSE Maths or English to give you a broader set of study skills.
Facilities and resources
Learning resources will be supplied. Access to library and other online learning aids will be available.
FAQs
Q: I wasn't very good at English at school. Is this the right course for me?

A: Many adults find that things they struggled with at school are now surprisingly easy! However, there is a lot to cover in one year and you might find this challenging. This is why we spend the first six weeks assessing your skills and seeing how quickly you make progress. We can then advise you if GCSE is the right course. If you choose not to continue you won't leave empty handed; everyone will take an OCR Award in English in the first six weeks.



Q. What can I do if I don't feel able to complete the GCSE in one year?

A. We also offer a pre-GCSE class, called Improve Your English, which allows you to take two years to achieve the GCSE. In the first year you would work towards a Functional Skill at Level 1 and improve your English skills and confidence in preparation for completing GCSE in the following year.
Staring Date : 14/09/2021
Course Code : PTT242 (2021)
Mid Devon campus
Why Petroc should be your first choice
Petroc offers high quality education and training across North and Mid Devon. We provide outstanding learning, excellent facilities, strong connections to employers and a supportive environment to help you fulfil your education goals and set you on your path to the career of your dreams.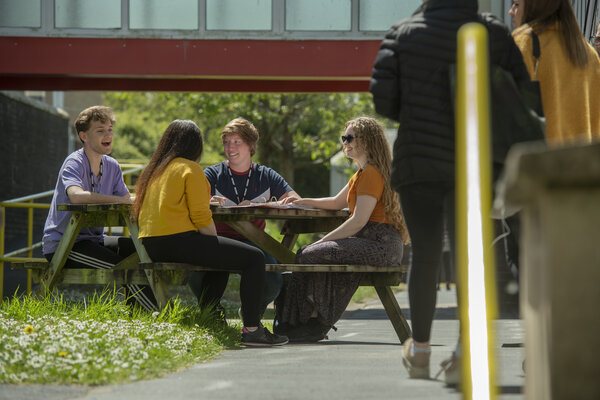 SUPPORTIVE
We offer a supportive and inclusive environment where you can flourish and feel a valued member of the college and wider community. 
INSPIRING
Our teaching spaces and facilities are some of the best in the region, providing stimulating and true-to-life learning environments. 
CONNECTED
We'll provide you with the experiences you need to be ready for employment or the next step on your educational journey.
You may also be interested in