General Welder (Arc Processes) – Apprenticeship (Standard)

Welding is a way to of making high strength joints between two or more metal parts. General Welders use high electrical energy to form an arc which is used to melt metals, allowing them to fuse together to form a structurally sound weld. There is a high demand for skilled welders in areas such as automotive, marine, transport, general fabrication and construction.
Skilled, qualified, general welders can work anywhere in the world and provide services in harshest of environments. For these accomplished professionals, the monetary rewards can be significant!
During this apprenticeship, you will be required to learn the following knowledge, skills and behaviours:
SKILLS:
– Produce good quality welds using two welding process/material type combinations.
– Attain a qualification in accordance with one of the following standards: ISO 9606 / ASME IX / BS4872 / AWS D1.1, determined by the employer. N.B. These qualifications are regarded as licences to practice in welding.
– Achieve a quality of work to meet international standards for dimensional and surface inspection.
– Position, prepare and check welding equipment.
– Receive, handle and maintain consumables.
– Prepare, check and protect materials and work area ready for welding.
– Complete and check the finished weld ready for inspection and report into the production control system.
– Ensure that health and safety requirements are fully accounted for in all the above.
KNOWLEDGE:
– Be aware of the basic mechanical properties and weldability of welded materials.
– Understand the common arc welding processes, joint types (fillet, lap, butt, etc.) and positions.
– Understand the major components of welding equipment and the essential parameters for welding.
– Understand the terminology, operation and controls for the selected arc welding processes, joint types and welding positions.
– Identify and understand the causes of typical welding defects and how their occurrence can be reduced, for the materials and welding processes selected.
– Understand the functions of welding consumables and the requirements for correct storage and handling.
– Be able to identify and select correct welding consumables for each application.
– Understand and identify hazards and basic health, safety and quality requirements when welding.
– Know how to interpret and work to a welding procedure specification.
– Know the basics of welding quality documents and reporting systems.
BEHAVIOURS:
– A questioning attitude, to understand the processes and associated industrial applications.
– Planning and preparation to ensure production and Continuing Professional Development goals are achieved.
– Intervention, to challenge poor practices and channel feedback to the appropriate authorities to implement change.
– Reliability and dependability to consistently deliver expectations in production, quality, work ethics and self-development.
– Accountability, to follow the specified procedures and controls and be personally responsible for your production work and personal development.
Assessments
There are three parts of the end-point assessment: a theoretical knowledge test, a practical/oral examination and a professional interview.
Entry Requirements
Practical skills are considered as important as academic ability and your employer will set their own specific selection criteria. However, you will be required to successfully achieve qualifications at Level 1 and Level 2 in English and Mathematics.
Progression
Upon completion of this apprenticeship, you could further develop your knowledge through a higher level apprenticeship.
Facilities and resources
As an apprentice, you will have full access to the college facilities.
Staring Date : 01/08/2021
Course Code : AT06 (2021)
Mid Devon campus
Staring Date : 12/09/2022
Course Code : AT06 (2022)
Mid Devon campus
Why Petroc should be your first choice
Petroc offers high quality education and training across North and Mid Devon. We provide outstanding learning, excellent facilities, strong connections to employers and a supportive environment to help you fulfil your education goals and set you on your path to the career of your dreams.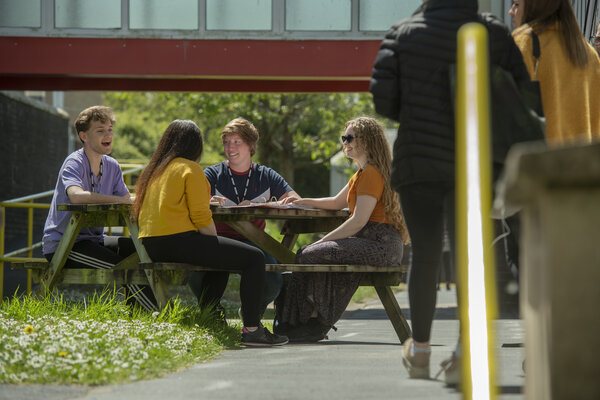 SUPPORTIVE
We offer a supportive and inclusive environment where you can flourish and feel a valued member of the college and wider community. 
INSPIRING
Our teaching spaces and facilities are some of the best in the region, providing stimulating and true-to-life learning environments. 
CONNECTED
We'll provide you with the experiences you need to be ready for employment or the next step on your educational journey.
You may also be interested in