Health & Social Care Skills Accelerator Programme (HSSAP)

The Health and Social Care Skills Accelerator Programme (HSSAP), is an exciting new programme, part-funded by the European Social Fund (ESF) and developed by Devon County Council, in partnership with a consortium of all the Devon NHS Trust, three local authorities and further education providers, with representatives from adult social care providers, primary care and Proud to Care.
Whether you are already working in the care and health industry and want help with your training and development, or are wanting to move into the sector, but have some barriers to overcome, this programme will help you.
Through the programme, we are offering a variety of free and flexible courses designed to support you on your journey to finding the best role for you in the Health and Social Care sector.
The HSSAP programme has three key elements:
– Developing pathways into the health and social care sector for new entrants to the Care Industry
– Developing and upskilling staff within the health and social care sector, by providing a suite of workshops and qualifications
– Progression from apprenticeships into higher-skilled occupations, such as social work, or nursing
We offer a flexible, wrap-around approach to course delivery, to enable maximum benefit to both individuals and employers. You will receive advice and guidance on routes to develop skillsets and ensure that your individual needs are met.
Examples of the courses currently available are listed below, however, as the project is fully funded, if you have a specific training request, we can develop and offer this to you at no extra cost.
– Care certificate programme
– Emergency first aid
– Medical terminology
– Dementia care
Select from the start date/s below…
Anytime from Aug 2022 : North Devon : Part-time
North Devon campus
Assessments
There are no assessments for joining the HSSAP project, however, if you choose to undertake a certificated course there may be the requirement to complete a skills test/knowledge assessment, or pass an exam.
Entry Requirements
To access this programme, you need to:

– Have the right to live and work in the UK

– Be over 18 years old or if under 18 NEET (Not in Education Employment or Training), or at risk of becoming NEET

– Interested in pursuing a career in health and social care

– Live in a Devon postcode area (Devon, Torbay and Plymouth)
Progression
Progression routes will be discussed during the advice and guidance session and an individual learning plan will be tailored to your needs.
Facilities and resources
All courses are free to attend and many can be delivered in the community, or on your premises.
FAQs
Q: Is there a cost to this programme?

A: The programme is fully funded by the European Social Fund (ESF) through Devon County Council which means there is no cost to you or your employer.



Q. When is the next available course?

A. You can join the programme at any time and an advisor will tailor the training to your individual needs



Q: Do I have to take part in all that is on offer?

A: No, you can choose the workshops/courses you would like to do with the support and guidance from the team we will help you choose the course that is right for you.



Q: What if I decide I don't want to do complete any of the courses on offer now?

A: That's fine in the meantime there might be other ways we can support you, like employability skills, advice and guidance when completing application form or completing a CV.
Starting Date : 01/08/2022
Course Code : PTB599
North Devon campus
Why Petroc should be your first choice
Petroc offers high quality education and training across North and Mid Devon. We provide outstanding learning, excellent facilities, strong connections to employers and a supportive environment to help you fulfil your education goals and set you on your path to the career of your dreams.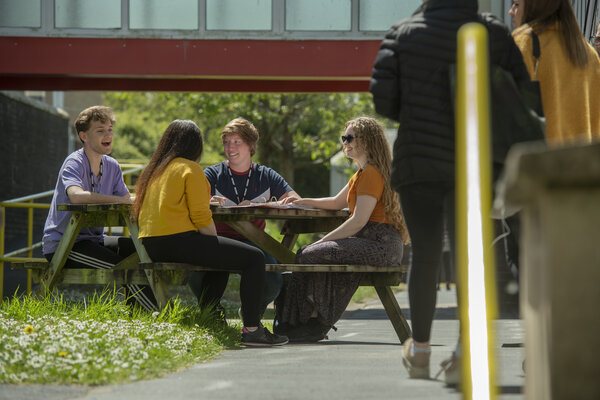 SUPPORTIVE
We offer a supportive and inclusive environment where you can flourish and feel a valued member of the college and wider community. 
INSPIRING
Our teaching spaces and facilities are some of the best in the region, providing stimulating and true-to-life learning environments. 
CONNECTED
We'll provide you with the experiences you need to be ready for employment or the next step on your educational journey.
You may also be interested in