Higher National Certificate (HNC) in Construction

Higher National Certificate (HNC) courses are matched to the needs of work. Designed with employers, they give you the practical and professional skills needed in the industry and the role you want.
Because HNCs relate to a particular field of work, they can lead straight to employment, or even be taken whilst at work to gain professional status and progress in your career.
Most of our HNCs are available to study full-time over one year, or part-time over two years, making it easier to train while working and balance home and work life.
HNCs are very highly regarded qualifications by employers in the UK and overseas for their relevance and quality; they can also count towards membership of professional bodies and employer organisations.
For careers in development, project management and civil engineering, this specialist vocational programme more than ticks the boxes. Linked to the industry's professional requirements and national occupational standards, it has a strong career emphasis. The qualification gives you a thorough understanding of the key concepts and practical skills required to study further or go straight into industry.
The course covers the range of industry disciplines, design, technical, operational, and management, helping you decide which roles might be best for you.
You will begin with principles of the planning and design phases of a project, considering how each impacts construction cost. A CAD module looks deeper into design from a technical perspective. Construction technology builds on your knowledge, introducing standard design forms, site evaluation methods and methods of construction. More detail follows as you delve into the maths, the science, and materials in construction engineering as well as site surveying calculations.
On the operation and management of construction projects, modules cover general construction management techniques and production management at the site level. Additional modules introduce related subjects in law and contracts, health and safety, and professional ethics and practice.
You will also be involved in a team project solving practical problems in a construction scenario. How you apply the knowledge developed over the course in a large and complex piece of work will be measured, aiming to show the advanced level of performance expected of construction professionals.
Select from the start date/s below…
Assessments
Assessment is based on completed assignments, with two assignments per module over each 15-week semester. There are no exams.
Entry Requirements
Students should ideally have a relevant BTEC or related vocational qualification. This profile is generally supported by GCSEs at grade 5/4 and above, or equivalent. 48 UCAS points will be required.

We welcome students over the age of 21 with no paper qualifications who can demonstrate that they have the potential to succeed on the programme, usually having construction-related work experience or experiences and transferable skills. Students who have successfully completed the BTEC qualification – and have no direct construction experience – will also be considered (subject to interview).
Progression
At the end of this course you could go on a degree in a construction subject at the University of Plymouth, the University of the West of England or the University of Cardiff. If you are studying while in employment, you could move up in your career to site management, running your own business or into surveying. You an also apply to join the Chartered Institute of Building, the Royal Institution of Chartered Surveyors or the Chartered Institute of Architectural Technologists.
FAQs
Q: I have been out of education for quite some time, will this course suit me?

A: If you have industry experience and a willingness to learn and carry out research, then this course can be achievable.
Please note: If you are only applying for a degree course at Petroc, you can do so through our website. If you are applying to more than one college or university, then you are required to apply via the UCAS application system
Starting Date : 23/01/2023
Course Code : HEB020PJ (2022)
North Devon campus
Starting Date : 12/09/2023
Course Code : HEB020P (2023)
North Devon campus
Why Petroc should be your first choice
Petroc offers high quality education and training across North and Mid Devon. We provide outstanding learning, excellent facilities, strong connections to employers and a supportive environment to help you fulfil your education goals and set you on your path to the career of your dreams.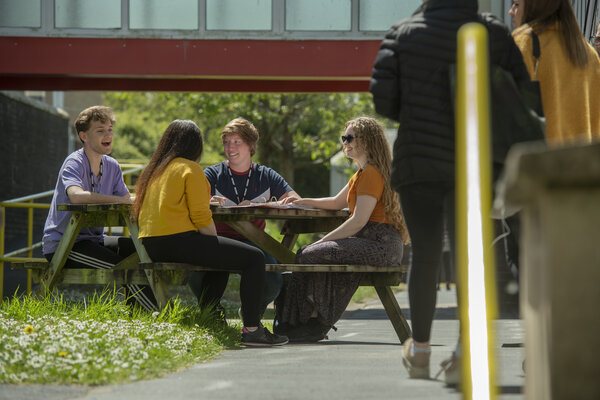 SUPPORTIVE
We offer a supportive and inclusive environment where you can flourish and feel a valued member of the college and wider community. 
INSPIRING
Our teaching spaces and facilities are some of the best in the region, providing stimulating and true-to-life learning environments. 
CONNECTED
We'll provide you with the experiences you need to be ready for employment or the next step on your educational journey.
You may also be interested in