HR Consultant/Partner – Apprenticeship (Standard)

Develop the HR expertise to provide and lead the delivery of HR solutions to business challenges. Whether you choose a generalist role (where you would provide support across a range of HR areas) or a specialist role (where you would focus on a specific area of HR such as resourcing, organisation development, or HR operations) you will have a good grounding across the whole range of HR disciplines.
During this apprenticeship, you will be required to learn the following knowledge, skills and behaviours:
KNOWLEDGE:
– HR Technical expertise: Good understanding across all HR disciplines, HR legislation and an excellent working knowledge of the organisation's HR policies and procedures. Sound understanding of HR in your sector and any unique features. Up to date with best practice and emerging thinking and being able to use this in your dealings with the business.
– Business understanding: Understand what the organisation does, the external market and sector it operates in, its challenges and issues. Understand business and HR KPIs and metrics, building a clear picture of how the business is performing. Understand the impact of this on your role.
– HR function: Understand the structure and responsibilities of the HR function, policies and processes, and where to source HR specialist expertise.
– MI and Technology: Understand HR systems and where to find HR and management data, both internally and externally, including benchmarking. Know how technology, impacts the business and HR.
SKILLS:
– HR Consultancy: Develop and deliver HR solutions to the business that are appropriate to the organisational context. Influence leaders and managers to adopt appropriate solutions. Provide tailored HR services to the business as required by your role.
– Providing support and advice: Tailor business-centred advice on the interpretation and application of policies and processes. Make sound judgements based on business needs. Deal with escalated people issues and work with the business to resolve them.
– Contributing to Business change: Lead the HR contribution to business projects and change programmes to support positive behavioural, business or organisational change.
– Building HR capability: Lead the improvement of people capability within the business. Advise and coach managers to deal successfully with people issues.
– HR Information Analysis: Research, analyse and present HR/business data to provide insight, support solutions to business issues and track performance.
– Personal Development: Keep up to date with business changes and HR legal/policy/process changes relevant to your role.
– Relationship management: Build effective working relationships with business managers, peers and other HR functions, together with relevant external organisations.
– Communicate confidently with people at all levels, including senior management.
BEHAVIOURS:
– Flexibility: Adapt positively to changing work priorities and patterns, ensuring key business and HR deadlines continue to be met.
– Resilience: Display tenacity and proactivity in the way you go about your role, dealing positively with setbacks when they occur.
Successful completion of this apprenticeship will enable you to apply to become an Associate Member of the Chartered Institute of Personnel and Development.
Assessments
The programme will be assessed through an end-point assessment which includes a consultative project and professional discussion.
Entry Requirements
You will be required to achieve Level 2 English and Maths prior to completing your apprenticeship.
Progression
Upon completion of this apprenticeship, you could develop your knowledge through a further apprenticeship, or broaden your HR expertise in another area to develop your career.
Facilities and resources
As an apprentice, you will have full access to the college facilities.
Starting Date : 13/09/2021
Course Code : AB179 (2021)
North Devon campus
Why Petroc should be your first choice
Petroc offers high quality education and training across North and Mid Devon. We provide outstanding learning, excellent facilities, strong connections to employers and a supportive environment to help you fulfil your education goals and set you on your path to the career of your dreams.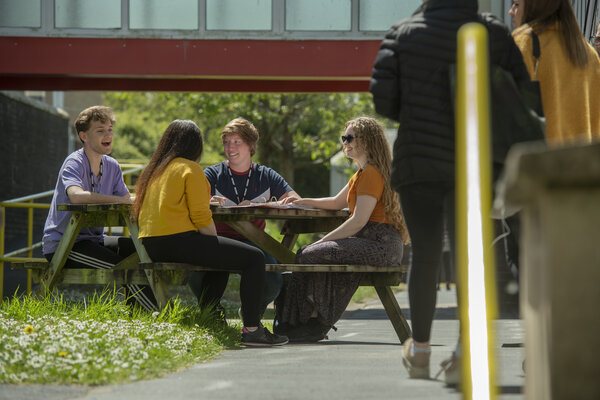 SUPPORTIVE
We offer a supportive and inclusive environment where you can flourish and feel a valued member of the college and wider community. 
INSPIRING
Our teaching spaces and facilities are some of the best in the region, providing stimulating and true-to-life learning environments. 
CONNECTED
We'll provide you with the experiences you need to be ready for employment or the next step on your educational journey.
You may also be interested in