HR Support – Apprenticeship

HR Professionals in this role are typically either working in a medium to large organisation as part of the HR function delivering front line support to managers and employees, or are a HR Manager in a small organisation.
During this apprenticeship, you will be required to learn the following knowledge, skills and behaviours:
KNOWLEDGE:
– Business understanding: Understand the structure of the organisation and the products and services it delivers.
– HR Legislation and Policy: Basic understanding of HR in your sector. Understanding of HR legislation and the HR Policy framework and of the HR Policies that are relevant to the role.
– HR Function: Understand the role and focus of HR within the organisation.
– HR Systems and Processes: Understand the systems, tools and processes used in the role, together with the standards to be met, including the core HR systems used by the organisation.
SKILLS:
– Service Delivery: Deliver excellent customer service on a range of HR queries and requirements, providing solutions, advice and support. Use agreed systems and processes to deliver service to customers.
– Problem solving: Use sound questioning and active listening skills to understand requirements and establish root causes before developing HR solutions. Takes ownership through to resolution, escalating complex situations as appropriate.
– Communication & interpersonal: Deal effectively with customers/colleagues, using sound interpersonal skills and communicating well through a range of media. Adapt your style to your audience. Handle conflict and sensitive HR situations professionally and confidentially.
– Teamwork: Consistently support colleagues /collaborate within the team to achieve results.
– Process improvement: Identify opportunities to improve HR performance and service. Support implementation of HR changes/projects with the business.
– Managing HR Information: Maintain required HR records as part of services delivered. Prepare reports and management information from HR data.
– Personal Development: Keep up to date with business changes and HR legal/policy/process changes relevant to their role. Seek feedback and acts on it to improve their performance and overall capability.
BEHAVIOURS:
– Honesty & Integrity: Truthful, sincere and trustworthy in your actions. Maintain appropriate confidentiality at all times. Have the courage to challenge when appropriate.
– Flexibility: Adapt positively to changing work priorities and patterns when new tasks need to be done or requirements change.
– Resilience: Displays energy and enthusiasm in the way you go about your role, dealing positively with setbacks when they occur. Stays positive under pressure.
On successful completion, you could apply for Associate membership of the Chartered Institute of Personnel and Development (CIPD).
Assessments
You will be required to complete an end-point assessment which will consist of a Consultative Project and Professional Discussion.
Entry Requirements
You will be required to have or achieve Level 1 English and Maths and to have taken Level 2 English and Maths tests prior to completion of this apprenticeship.
Progression
Upon completion of this apprenticeship you could progress onto another apprenticeship such as a Level 5 HR Consultant/ Partner or Level 5 Operations/Department Manager.
Facilities and resources
As an apprentice, you will have full access to the college facilities.
Starting Date : 01/08/2022
Course Code : AB171 (2022)
North Devon campus
Starting Date : 01/08/2023
Course Code : AB171 (2023)
North Devon campus
Why Petroc should be your first choice
Petroc offers high quality education and training across North and Mid Devon. We provide outstanding learning, excellent facilities, strong connections to employers and a supportive environment to help you fulfil your education goals and set you on your path to the career of your dreams.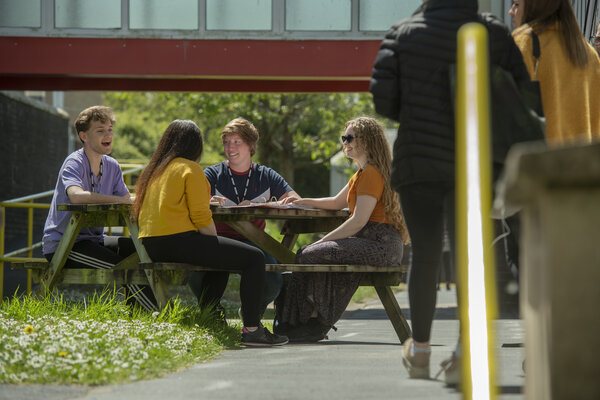 SUPPORTIVE
We offer a supportive and inclusive environment where you can flourish and feel a valued member of the college and wider community. 
INSPIRING
Our teaching spaces and facilities are some of the best in the region, providing stimulating and true-to-life learning environments. 
CONNECTED
We'll provide you with the experiences you need to be ready for employment or the next step on your educational journey.
You may also be interested in