Improvement Practitioner Apprenticeship (Standard)

High performing organisations have a team who not only deliver excellent performance today but keep improving it to meet the demands of ever changing circumstances. A Continuous Improvement culture is, more than ever, becoming a prerequisite for organisational survival and success. Individuals who can lead and build capability in Continuous Improvement are able to take on leadership roles earlier and more successfully than those who do not have this mind and skill set.
Improvement Practitioners use a blend of Lean and Six Sigma, project and change management principles and tools to identify and lead the delivery of change across organisational functions and processes. They can be found across all sectors and functions including automotive, banking, engineering, food products, IT, property, retail and telecoms.
If you are looking to implement change and improve the effectiveness of an organisation, this qualification adds value to not only your own personal CV but the organisation in which you work. Typically, Practitioners lead smaller projects and/or play a key supporting role in a larger programme, tackling issues that may require swift problem solving or re-occurring challenges that require in-depth analysis and the implementation of a range of effective and sustainable countermeasures. They are the focal point for all stakeholders and are responsible for communication throughout a project.
Typical activities include:
– Identifying potential opportunities, diagnosing issues, proposing solutions and implementing changes and controls.
– Coaching teams and sharing best practice.
– When leading projects, you may manage small teams ensuring motivation and momentum.
Building Continuous Improvement capability has a clear financial payback. By undertaking this course you will not only build your capability and career but deliver results with an impressive return on investment.
Assessments
You will be required to complete an end-point assessment.
Entry Requirements
This will be discussed at interview and in conjunction with your employer.
Progression
Upon completion of this apprenticeship, you could further develop your knowledge through a higher level apprenticeship.

There are a variety of job titles associated with the occupation including Business Improvement Practitioner, Continuous Improvement Manager, Process Excellence Manager, Lean Six Sigma Green Belt and Quality Control Senior Analyst.
FAQs
Q: How do I know if my role meets the requirements of this apprenticeship?

A: You will have a thorough interview in partnership with your employer to ensure they can support you with this apprenticeship



Q: Aren't apprenticeships just for 16-18-year-olds?

A: Absolutely not! Apprenticeships are a fantastic resource to upskill new and existing staff of all ages.



Q: How long does the course last and what is the teaching time?

A: The course lasts for a minimum of 14 months from start to finish. For the first three months you will be in the college one day a week for face to face teaching. Following that, there will be a once a month attendance at college with additional one to one support from your lecturer as you complete project work leading up to an end point assessment.
Starting Date : 01/08/2022
Course Code : AB223 (2022)
North Devon campus, Tiverton campus
Starting Date : 01/08/2022
Course Code : AT100 (2022)
North Devon campus, Tiverton campus
Why Petroc should be your first choice
Petroc offers high quality education and training across North and Mid Devon. We provide outstanding learning, excellent facilities, strong connections to employers and a supportive environment to help you fulfil your education goals and set you on your path to the career of your dreams.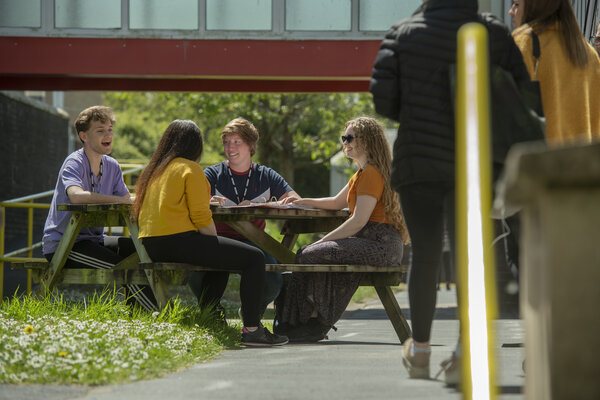 SUPPORTIVE
We offer a supportive and inclusive environment where you can flourish and feel a valued member of the college and wider community. 
INSPIRING
Our teaching spaces and facilities are some of the best in the region, providing stimulating and true-to-life learning environments. 
CONNECTED
We'll provide you with the experiences you need to be ready for employment or the next step on your educational journey.
You may also be interested in