Integrated Technologies Engineering (Tech Skills)

This short course develops understanding and application of MATLAB, SIMULINK and Proteus software packages.
MATLAB is a special-purpose programming and numeric computing platform optimized for engineering and scientific calculations.
Simulink, an add-on product to MATLAB, provides a graphical programming environment for modelling, simulating, and analyzing dynamic systems.
Proteus Design Suite provides an environment for electronic design, simulation and layout generation for PCB manufacturing.
During the curse you will study the following units:
– Introduction to MATLAB environment and fundamental concepts
– Variables and arrays, scalar and array operations, hierarchy of operations
– Two and Three-Dimensional Plots
– Branching statements and loop structures
– MATLAB programming, scripts, user-defined functions
– Advanced features and techniques
– Brief introduction to numerical methods
– Graphical user interfaces
– Simulink primer
– Design and simulation using Proteus
The course will provide in-person learning including practical workshops, in-work activities, and self-directed study providing 50+ hours of tuition.
The course starts on 5 January 2022 and runs for 10 weeks.
Assessments
You will be assessed through coursework.
Entry Requirements
This course is open to adults currently in work with the agreement of their employer, resident in Devon, Cornwall, Somerset, or Dorset. It is aimed at Level 4 (first year of a degree) and applicable for employees with relevant Level 3 qualifications (A Level, BTEC Level 3, Level 3 Diploma).
Progression
This course will enable potential career progression opportunities.
Facilities and resources
You will be taught in our South West Institute of Technology (SWIoT) building – a state-of-the-art facility for training in technical subjects to create highly-skilled technicians and engineers.
FAQs
Q: Is there a cost involved in this course?

A: No, Tech Skills courses are fully funded by the DfE In-Work Skills Pilot project.
Staring Date : 01/01/2022
Course Code : PTB596
North Devon campus
Why Petroc should be your first choice
Petroc offers high quality education and training across North and Mid Devon. We provide outstanding learning, excellent facilities, strong connections to employers and a supportive environment to help you fulfil your education goals and set you on your path to the career of your dreams.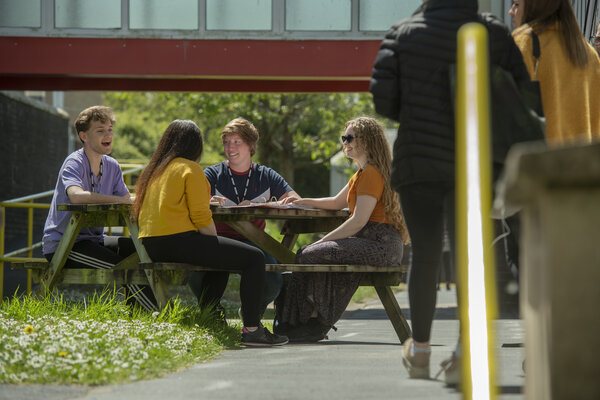 SUPPORTIVE
We offer a supportive and inclusive environment where you can flourish and feel a valued member of the college and wider community. 
INSPIRING
Our teaching spaces and facilities are some of the best in the region, providing stimulating and true-to-life learning environments. 
CONNECTED
We'll provide you with the experiences you need to be ready for employment or the next step on your educational journey.
You may also be interested in