ISO Internal Auditor Course

This course will run on 28 April 2022.
An internal ISO auditor is responsible for actively assessing, monitoring and reporting on the effectiveness of ISO management systems. Trained ISO internal auditors should audit management systems in line with ISO 19011:2018, and can audit ISO standards such as ISO 9001, ISO 14001, ISO 22301, ISO 27001 and ISO 45001.
During the course you will study the following modules:
– Introduction: Understand ISO 19001:2018 guidelines for developing an internal ISO audit programme.
– Planning to audit: Develop techniques for planning including PERC and PETEC systems, understand audit processes, criteria and developing an audit programme.
– Conducting an audit: Learn how to conduct an audit including techniques such as document review, audit plan, holding opening meetings, interview tips, and the collecting and verifying process.
– Audit reporting: Understand how to report audit findings, handling conformity and nonconformity findings, identifying areas for improvement and highlighting good practice.
By completing the ISO Internal Auditor course, you'll be able to:
– Initiate an ISO audit using Plan Execute Report and Close-out techniques.
– Prepare audit activities including planning approaches that set audit criteria.
– Successfully plan and conduct an internal audit using an audit programme.
– Understand auditor responsibilities such as confidentiality and objectivity.
19/01/2022 : North Devon : Part-time
North Devon campus
Assessments
There are no assessments for this course.
Entry Requirements
No previous or specialist knowledge is required to attend our learning days, but knowledge of the ISO standard that your organisation has certification for is useful. Our expert ISO instructors explain concepts in plain English in accessible sessions, helping you gain an actionable understanding of the auditing process.
Progression
Upon completion of this course, you may wish to undertake another ISO course to further develop your knowledge and skills.
Facilities and resources
Our full-day internal ISO Internal auditor training is a classroom-based learning approach led by UKAS accredited ISO experts. Our trainers offer real-world training and worked scenarios based on their practical experience as ISO certification and audit experts and consultants.
Starting Date : 19/01/2022
Course Code : PTT291
North Devon campus
Why Petroc should be your first choice
Petroc offers high quality education and training across North and Mid Devon. We provide outstanding learning, excellent facilities, strong connections to employers and a supportive environment to help you fulfil your education goals and set you on your path to the career of your dreams.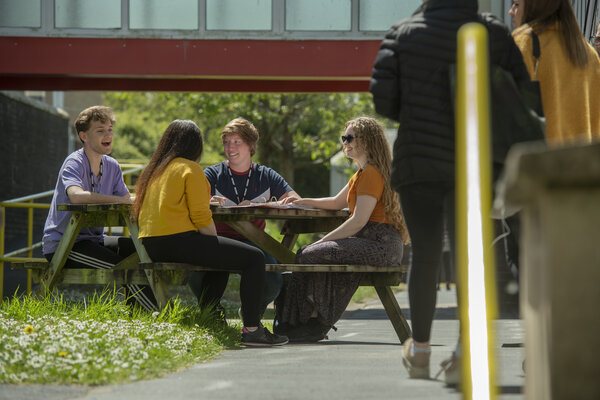 SUPPORTIVE
We offer a supportive and inclusive environment where you can flourish and feel a valued member of the college and wider community. 
INSPIRING
Our teaching spaces and facilities are some of the best in the region, providing stimulating and true-to-life learning environments. 
CONNECTED
We'll provide you with the experiences you need to be ready for employment or the next step on your educational journey.
You may also be interested in