Laboratory Technician – Apprenticeship

This apprenticeship contains elements of knowledge and practical skills for laboratory technicians who work in a wide range of organisations, including pharmaceutical, biotechnology and analytical science services. Laboratory technicians may carry out both routine and one-off laboratory testing and perform a variety of technical support functions across an organisation.
During this apprenticeship, you will be required to learn the following knowledge, skills and behaviours:
SKILLS AND KNOWLEDGE:
– Work safely in a laboratory, maintaining excellent housekeeping whilst following appropriate safety, environment and risk management systems.
– Understand and follow quality procedures to meet the requirements of quality standards relevant to the workplace.
– Understand the internal and external regulatory environment pertinent to the sector and the employer, and comply with regulations proficiently.
– Prepare for laboratory tasks using the appropriate scientific techniques, procedures and methods.
– Perform laboratory tasks following specified methodologies, such as Standard Operating Procedures.
– Demonstrate technical competence in the use of specified instrumentation and laboratory equipment, including calibration where required.
– Produce reliable, accurate data and keep accurate records of laboratory work undertaken and results.
– Analyse, interpret and evaluate data and identify results requiring further investigation seeking advice of senior colleagues as appropriate.
– Understand and apply statistical techniques for data presentation.
– Communicate scientific information appropriately, including the use of Laboratory Information Management systems, either digital or paper based.
– Recognise problems and apply appropriate scientific methods to identify causes and achieve solutions.
– Develop and apply theoretical knowledge of relevant science and technology required for the sector and job role.
– Understand the business environment in which the company operates including personal role within the organisation, ethical practice and codes of conduct.
BEHAVIOURS:
– Communicate effectively using a full range of skills: speaking; listening; writing; body language; presentation work and interact effectively within a team.
– Work independently and take responsibility for initiating and completing tasks.
– Understand impact of work on others, especially where related to diversity and equality.
– Time management and ability to complete work to schedule.
– Ability to handle change and respond to change management processes.
Assessments
The apprenticeship is delivered one day a week (every Wednesday) using a blended model of online and face to face learning. During term time, every fourth Wednesday will be lab-based and attendance is required on site at our North Devon campus. The remaining sessions are live online digital support, so can be accessed from work, home or from college. The sessions will be supported with resources housed on Google classroom. Towards the end of the apprenticeship, you will complete an end-point assessment. During the course of the apprenticeship, you will be set SMART targets, to aide your development and skills to fully support the completion of your end-point assessment.
Entry Requirements
Apprentices without a Level 2 English and mathematics will need to achieve this level prior to completion of their apprenticeship. You must complete a Level 3 or 4 qualification in a science or technology discipline relevant to your occupation, prior to completing the end-point assessment.
Progression
Upon completion of this apprenticeship, you could further develop your knowledge through a higher level apprenticeship.
Facilities and resources
As an apprentice, you will have full access to the college facilities.
Starting Date : 01/08/2023
Course Code : AB214 (2023)
North Devon campus
Starting Date : 09/09/2024
Course Code : AB214 (2024)
North Devon campus
Why Petroc should be your first choice
Petroc offers high quality education and training across North and Mid Devon. We provide outstanding learning, excellent facilities, strong connections to employers and a supportive environment to help you fulfil your education goals and set you on your path to the career of your dreams.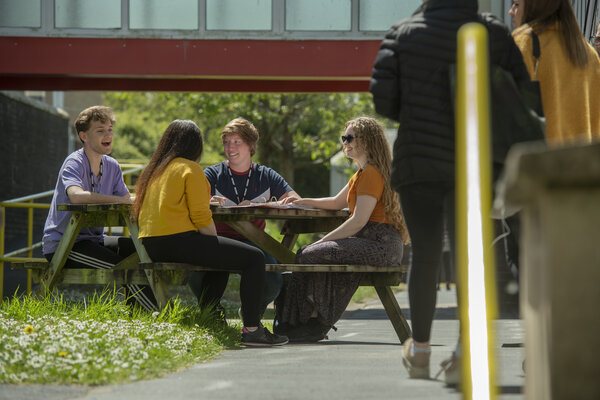 SUPPORTIVE
We offer a supportive and inclusive environment where you can flourish and feel a valued member of the college and wider community. 
INSPIRING
Our teaching spaces and facilities are some of the best in the region, providing stimulating and true-to-life learning environments. 
CONNECTED
We'll provide you with the experiences you need to be ready for employment or the next step on your educational journey.
You may also be interested in