Lead Adult Care Worker – Apprenticeship (Standard)

As a Lead Adult Care Worker you will make a positive difference to someone's life when they are faced with physical, practical, social, emotional or intellectual challenges. You will be expected to exercise judgement and take appropriate action to support individuals to maintain their independence, dignity and control.
By providing leadership, guidance and direction at the frontline of care delivery you will be instrumental in improving the health and wellbeing of those receiving care and support.
During this apprenticeship, you will be required to learn the following knowledge, skills and behaviours:
The job you have to do, and your main tasks and responsibilities
– Your job roles and other worker roles relevant to the context of the service in which you are working.
– Both your own and other workers professional boundaries and limits training and expertise.
– Relevant statutory Standards and Codes of Practice for your role.
– What the 'Duty of Care' is in practice.
– How to create and develop a care plan.
– How to monitor, plan, review a care plan in response to changing physical, social, and emotional needs of individuals.
– How to lead and support others to ensure compliance with regulations and organisational policies and procedures.
The importance of having the right values and behaviours:
– How to ensure that dignity is at the centre of all work with individuals and their support circles.
– The importance of respecting diversity, the principles of inclusion and treating everyone fairly.
– The importance of communication.
– The barriers to communication.
– How to communicate clearly both verbally and non-verbally.
– The role of advocates and when they might be involved.
– Your own, and other workers' responsibilities for ensuring confidential information is kept safe.
How to support individuals to remain safe from harm (Safeguarding):
– What abuse is and what to do when you have concerns someone is being abused.
– The national and local strategies for safeguarding and protection from abuse.
– What to do when receiving comments and complaints.
– How to recognise and prevent unsafe practices in the workplace.
– The importance and process of whistleblowing, being able to facilitate timely intervention.
– How to address and resolve any dilemmas you may face between a person's rights and their safety.
How to champion health and wellbeing for the individuals they support and work colleagues:
– Hhealth and safety responsibilities.
– How to keep safe in the work environment.
– What to do when there is an accident or sudden illness.
– What to do with hazardous substances.
– How to promote fire safety and how to support others to so.
– How to reduce the spread of infection and support others in infection prevention and control.
– How to use and promote with others where relevant, risk assessments to enable a person centred approach to delivering care.
How to work professionally, including their own professional development of those they support and work colleagues:
– What a professional relationship is.
– How to work with other people and organisations in the interest of the person being supported.
– How to be actively involved in your own personal development plan.
– How to demonstrate the importance of excellent core skills in writing, numbers and information technology.
– How to develop and sustain a positive attitude and address signs and symptoms of stress in self and other colleagues.
– How to carry out research relevant to individuals' support needs.
– How to access and apply good practice relating to their role.
– How to access and apply specialist knowledge.
Anytime from Aug 2021 : North Devon : Part-time
North Devon campus
Anytime from Sep 2022 : North Devon : Part-time
Assessments
Your end-point assessment will consist of a situational judgement test and a professional discussion.
Entry Requirements
Individuals without Level 2 English and maths will need to achieve this level prior to taking the end-point assessment.
Progression
Upon completion of this apprenticeship, you could further develop your knowledge through a higher level apprenticeship.
Facilities and resources
As an apprentice, you will have full access to the college facilities.
Staring Date : 01/08/2021
Course Code : AB154 (2021)
North Devon campus
Staring Date : 12/09/2022
Course Code : AB154 (2022)
North Devon campus
Why Petroc should be your first choice
Petroc offers high quality education and training across North and Mid Devon. We provide outstanding learning, excellent facilities, strong connections to employers and a supportive environment to help you fulfil your education goals and set you on your path to the career of your dreams.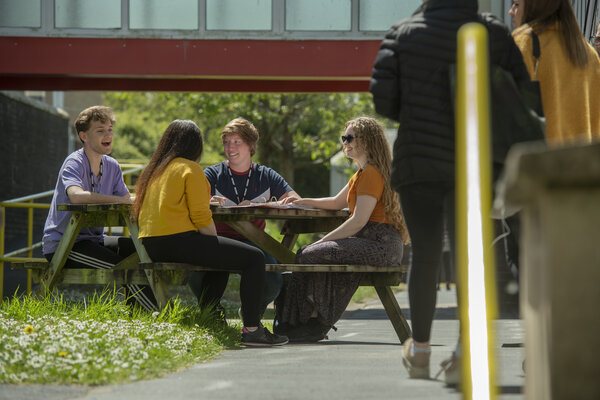 SUPPORTIVE
We offer a supportive and inclusive environment where you can flourish and feel a valued member of the college and wider community. 
INSPIRING
Our teaching spaces and facilities are some of the best in the region, providing stimulating and true-to-life learning environments. 
CONNECTED
We'll provide you with the experiences you need to be ready for employment or the next step on your educational journey.
You may also be interested in