Leading an Empowered Organisation LEO C

This is a powerful three-day programme, specifically designed to develop confident, empowered and inspirational leaders. Having its roots based in healthcare, it is designed for people in any organisation and can be offered to organisational cohorts as well as individuals.
LEO is based on principles of respect, dignity and empowerment. During the course you will learn how to develop healthy interpersonal relationships with all constituents, and leading organisational change by developing and supporting others. You will get the chance to hear about tried and tested tools and techniques that develop your leadership skills and confidence, making you even more effective at what you do.
This transformational leadership programme is fun, highly interactive and very rewarding.
Below is a sample agenda of the three days:
COURSE OBJECTIVES:
– Identification of your current level of responsibility, authority and accountability
– Skills development to build honest, open relationships based on trust and mutual respect
– Ideas to develop your personal and organisational capacity
– Ways to implement effective, non-punitive responses to mistakes
– Leading change though consensus and dialogue
– Creating a personal development plan for your leadership role
Session 1:
– Introductions and overview
– The LEO conceptual framework
– Decentralised and centralised approaches
– Leadership and management
– Articulating expectations
– Responsibility + Authority + Accountability
Session 2:
– Empowerment triangle:
Leadership development
Vulnerability
Empowerment
– Leadership development: Building relationships:
Vulnerability: Unhealthy behaviours
Empowerment: Interdependence
– Leadership development: Developing capacity:
Vulnerability: Punitive practices
Empowerment: Learning
Session 3:
– Leading change
– Establishing constructive dialogue and effective problem solving
– Converting ideas into action
– Action planning: Personal
– Action planning: Departmental
This course is delivered online.
Leading an Empowered Organisation (LEO) (c) 2007, Creative Healthcare Management Inc. in partnership with Choice Dynamic International 2010.
13/09/2021 : North Devon : Part-time
North Devon campus
Assessments
There will be activities to support your learning, reflection and development, as well as homework.
Progression
Upon successful completion of this course, you may wish to continue your studies on one of Petroc's other skills development programmes.
FAQs
Q: Is there any funding available to help pay for my course?

A: Many of our courses are free to attend (subject to eligibility). We will carry out a fee assessment when you enrolment to establish if you meet this criteria.
Staring Date : 13/09/2021
Course Code : PTB547
North Devon campus
Why Petroc should be your first choice
Petroc offers high quality education and training across North and Mid Devon. We provide outstanding learning, excellent facilities, strong connections to employers and a supportive environment to help you fulfil your education goals and set you on your path to the career of your dreams.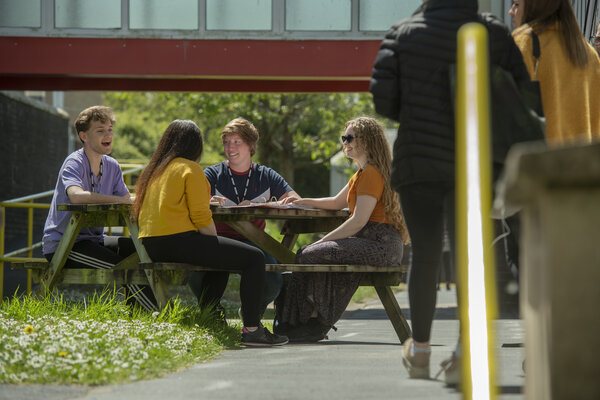 SUPPORTIVE
We offer a supportive and inclusive environment where you can flourish and feel a valued member of the college and wider community. 
INSPIRING
Our teaching spaces and facilities are some of the best in the region, providing stimulating and true-to-life learning environments. 
CONNECTED
We'll provide you with the experiences you need to be ready for employment or the next step on your educational journey.
You may also be interested in