Learning and Skills Teacher – Apprenticeship (Standard)

The Learning and Skills Teacher (LST) is 'dual-professional', having first achieved competence in a vocational or subject specialism and then subsequently trained as a teacher. This means that many teachers in the Education and Training Sector (ETS) begin teaching as a second, or even later, career.
As an LST, you will learn about work-based/independent training provision; further, adult and higher education; offender-learning; and the voluntary sector. LSTs are responsible for planning and delivering learning that is current, relevant, challenging, and that inspires learners to engage and achieve their full potential.
During this apprenticeship, awarded by the University of Plymouth, you will be required to learn the following knowledge, skills and behaviours:
KNOWLEDGE:
– Principles of effective programme design.
– Principles of effective learning.
– Principles of individualised learning.
– Quality assurance within the education context.
SKILLS:
– How to plan learning (meeting programme requirements, ensuring activities are authentic & to encourage learners to develop).
– How to design and deliver learning sessions and activities.
– How to facilitate Individualised Learning.
– How to quality assure outcomes for learners.
BEHAVIOURS:
– Operate at all times to ethical and legal standards and within professional boundaries.
– Value diversity and actively promote equality of opportunity and inclusion.
– Be resilient and adaptable when dealing with challenge and change, maintaining focus and self-control.
– Promote a passion for learning and high expectations of all learners.
– Model exemplary communication skills with learners and in all professional relationships.
– Be a role model for the effective use of current, digital and mobile technologies in support of teaching and learning.
– Underpin your practice by reference to professional standards and evidence-based teaching and learning.
Anytime from Aug 2021 : North Devon : Part-time
North Devon campus
Anytime from Sep 2022 : North Devon : Part-time
Assessments
Once you have achieved all of the mandatory qualifications, and you, your employer & Petroc are satisfied you have acquired the necessary knowledge, skills and behaviours, you will be entered for the end-point assessment which will independently assess you against the required KSBs to determine whether you achieve the apprenticeship. The end-point assessment will consist of:

– Professional Discussion

– Two Teaching Observations
Entry Requirements
You will need to show confirmation of current vocational/specialist subject knowledge, up-to-date knowledge of workplace practice, and a willingness to continue to develop personal ICT Skills to a level in line with the LST role. You must be employed in order to start this programme. If you have not yet achieved Level 2 English and maths, you must achieve this prior to taking your end-point assessment.
Progression
Upon completion of this apprenticeship, you could further develop your knowledge through a higher level apprenticeship or a degree.
Facilities and resources
As an apprentice, you will have full access to the college facilities.
Staring Date : 01/08/2021
Course Code : AB92 (2021)
North Devon campus
Staring Date : 12/09/2022
Course Code : AB92 (2022)
North Devon campus
Why Petroc should be your first choice
Petroc offers high quality education and training across North and Mid Devon. We provide outstanding learning, excellent facilities, strong connections to employers and a supportive environment to help you fulfil your education goals and set you on your path to the career of your dreams.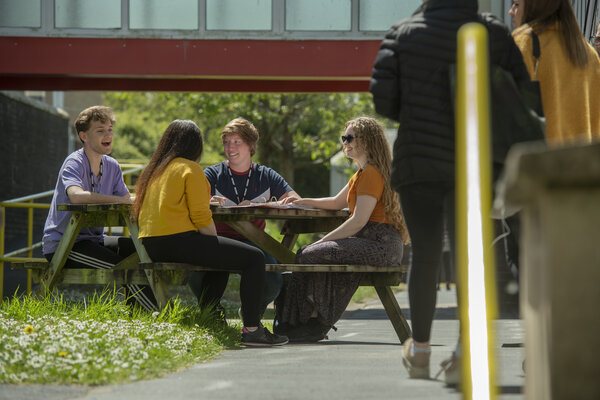 SUPPORTIVE
We offer a supportive and inclusive environment where you can flourish and feel a valued member of the college and wider community. 
INSPIRING
Our teaching spaces and facilities are some of the best in the region, providing stimulating and true-to-life learning environments. 
CONNECTED
We'll provide you with the experiences you need to be ready for employment or the next step on your educational journey.
You may also be interested in