Mechatronics (Tech Skills)

This short course explores the application of mechatronic components to support solutions to engineering problems. These can fulfil a range of engineering solutions to a multitude of physical variables requiring to be controlled.
During the course you will cover the following modules:
– Use a variety of engineered mechatronic systems: Measurement systems – temperature, position and speed; Control systems including feedback and filtering; Digital systems including microcontroller and PLC
– Assess component suitability for mechatronic solutions: Safe operation; Environmental; Characteristics and specifications
– Investigate a range of components including specification and characteristics: Transducers and actuators; Controllers; Filters and correction circuits
– Explore measurement of operational mechatronic solutions: Measure and test; Create informative charts and interpret them; Data collection
Regular practical work will allow you to select components, and explore and take measurements of engineering solutions that meet given specifications.
The course will provide in-person learning including practical workshops, alongside in-work activities, and self-directed study providing 50+ hours of tuition.
The course starts on 7 January 2022 and runs for 10 weeks.
Assessments
You will be assessed through coursework.
Entry Requirements
This course is open to adults currently in work with the agreement of their employer, resident in Devon, Cornwall, Somerset, or Dorset. It is aimed at Level 4 (first year of a degree) and applicable for employees with relevant Level 3 qualifications (A Level, BTEC Level 3, Level 3 Diploma).
Progression
This course will enable potential career progression opportunities.
Facilities and resources
You will be taught in our South West Institute of Technology (SWIoT) building – a state-of-the-art facility for training in technical subjects to create highly-skilled technicians and engineers.
FAQs
Q: Is there a cost?

A: No, this Tech Skills course is fully funded by the DfE In-Work Skills Pilot project.
Staring Date : 01/01/2022
Course Code : PTB593
North Devon campus
Why Petroc should be your first choice
Petroc offers high quality education and training across North and Mid Devon. We provide outstanding learning, excellent facilities, strong connections to employers and a supportive environment to help you fulfil your education goals and set you on your path to the career of your dreams.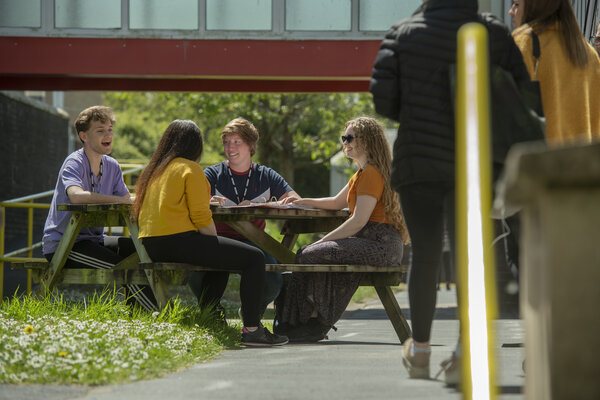 SUPPORTIVE
We offer a supportive and inclusive environment where you can flourish and feel a valued member of the college and wider community. 
INSPIRING
Our teaching spaces and facilities are some of the best in the region, providing stimulating and true-to-life learning environments. 
CONNECTED
We'll provide you with the experiences you need to be ready for employment or the next step on your educational journey.
You may also be interested in