Motor Vehicle Service and Maintenance Technician (Light Vehicle) – Apprenticeship (Standard)

This three year apprenticeship is suitable for those entering the automotive industry without prior technical qualifications in the area. However, the completion of a Level 1 qualification in Vehicle Maintenance and Repair would be beneficial.
A light vehicle technician will carry out tasks ranging from replacing simple parts through to solving complex faults with the use of diagnostic equipment.New approved Apprenticeship Standard for technicians who service and repair light vehicles.The light vehicle apprenticeship standard course is delivered over three years on a day release basis. Four days per week will be at the employers workplace, working as an apprentice technician. At the workplace you will be allocated a 'mentor', and you will learn and develop skills and competence within vehicle maintenance and repair. During your day at college, you will spend time both in the classroom and our specialist workshops.
Within each year of the course, there are separate groups which you will study;
Year 1:
Group 1 – Soft skills and behaviours
Group 2 – Induction and foundation skills
Group 3 – Routine service and inspections
Year 2 :
Group 4 – Simple diagnosis and repair
Group 5 – Intermediate diagnosis and repair
Year 3:
Group 6 – Complex diagnosis and repair
Group 7 – Complete systems understanding and repair major components
At the end of the three year course, subject to review you will enter the end-point assessment (EPA) phase.
Assessments
on-programme assessment will include employers and Petroc reviewing your progress via summative assessments at gateways 1 and 2. These assessments are designed to review your behaviour, knowledge and skills against set criteria. The gateway assessments at the end of each year will consist of knowledge exams, and practical skills assessment. You will also attend an end point skills assessment during the end phase.



Additional mandatory requirements:

The course will include an air conditioning F-gas qualification, in line with the EU regulation that everyone involved in the service and maintenance of mobile air conditioning systems require certification. Functional Skills English and Maths L2 (or equivalent) must be undertaken before entry to the EPA phase.
Entry Requirements
Employers who recruit candidates without English and Maths at GCSE Grade C (or Functional Skills Level 2) or above must ensure that the candidate achieves this level before entry to the EPA phase.
Progression
Upon completion of this apprenticeship, you could further develop your knowledge through a higher level apprenticeship.
Facilities and resources
As an apprentice, you will have full access to the college facilities. This course is run at the North Devon campus in a teaching environment that is very similar to a modern vehicle repair centre.
Starting Date : 01/08/2021
Course Code : AB147 (2021)
North Devon campus
Starting Date : 12/09/2022
Course Code : AB147 (2022)
North Devon campus
Why Petroc should be your first choice
Petroc offers high quality education and training across North and Mid Devon. We provide outstanding learning, excellent facilities, strong connections to employers and a supportive environment to help you fulfil your education goals and set you on your path to the career of your dreams.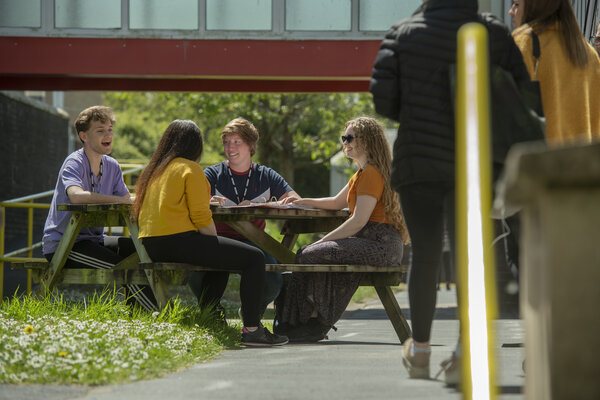 SUPPORTIVE
We offer a supportive and inclusive environment where you can flourish and feel a valued member of the college and wider community. 
INSPIRING
Our teaching spaces and facilities are some of the best in the region, providing stimulating and true-to-life learning environments. 
CONNECTED
We'll provide you with the experiences you need to be ready for employment or the next step on your educational journey.
You may also be interested in