NVQ Diploma in Plumbing & Heating (NVQ only)

The NVQ Level 2 Plumbing and Heating qualification is designed for anyone who wants to become a plumber or domestic heating engineer and who has completed the Guilds Level 2 Diploma in Plumbing Studies (6035-02) or equivalent.
You will undertake the City and Guilds 6189-57 course, which combines your previous City and Guilds Level 2 Diploma in Plumbing Studies (6035-02), or equivalent, with the work-based portfolio that is the basis of this course, enabling you to be a Level 2 qualified plumber.
Your portfolio will cover the installation and maintenance of plumbing and heating systems while observing relevant Health and Safety procedures.
It will be a combination of written and site assessments that you arrange when you are carrying out suitable work and are ready. Your assessor will be available to support you throughout the course.
The maximum time for the course is two years, but assessments can be carried out more quickly if you are with a suitable employer. Most learners take between 6 and 18 months.
Assessments
Assessment will be carried out in the workplace, looking at your application of skills and knowledge in the installation and fault rectification of plumbing and heating systems while following relevant Health and Safety considerations. This does not involve gas or oil.

You will also write accounts of your installations in your portfolio that will be checked by your assessor to ensure they meet the requirements of City and Guilds.

There is one college-based online exam in Applying Environmental Protection Methods which is the same format of exam that you will have passed when completing the Level 2 Diploma. Support material will be provided online,
Entry Requirements
You are required to have employment or work placement within the plumbing industry. The work you do needs to be suitable to meet the requirements of the qualification, normally this would involve installing bathrooms and heating systems. You can discuss this at interview.

You will need to have completed a City and Guilds Level 2 Diploma in Plumbing Studies (6035-02) or equivalent.
Progression
Upon successful completion of this course, you could progress to Level 3 Standard in Plumbing and Domestic Heating, which currently requires you to become an apprentice.

Or, with a Level 2 NVQ, you could go on to take short courses in legally protected qualifications such as Water Regulations, Unvented Hot Water or work towards approval to work with heat sources, for example, oil, gas or renewables.
Facilities and resources
This is a work-based qualification and you will be provided with a City and Guilds portfolio and guidance on how to meet the criteria. Your assessor will be available for you to contact with questions and to visit you on-site when you are ready for observations of your work.
FAQs
Q: Does this course make me a qualified plumber?

A: You will be Level 2 qualified and able to work on heating, sanitation and bathrooms. You will not be qualified to work on unvented hot water, gas, oil or any other legally protected installations. These are qualifications that you could progress to achieve after the completion of the Level 2 NVQ.



Q: Could I start my own plumbing company?

A: There is nothing to prevent you from starting a company if you are not qualified, but you will find insurance cheaper/possible to get. You can't work on legally protected systems, e.g. gas with a Level 2 NVQ in plumbing. There are many successful plumbers who only have a Level 2 NVQ.



Q: Can I register with Gas Safe after this course?

A: No, you would need to complete gas training and assessments.
Starting Date : 01/08/2022
Course Code : PTB385
Various Locations
Why Petroc should be your first choice
Petroc offers high quality education and training across North and Mid Devon. We provide outstanding learning, excellent facilities, strong connections to employers and a supportive environment to help you fulfil your education goals and set you on your path to the career of your dreams.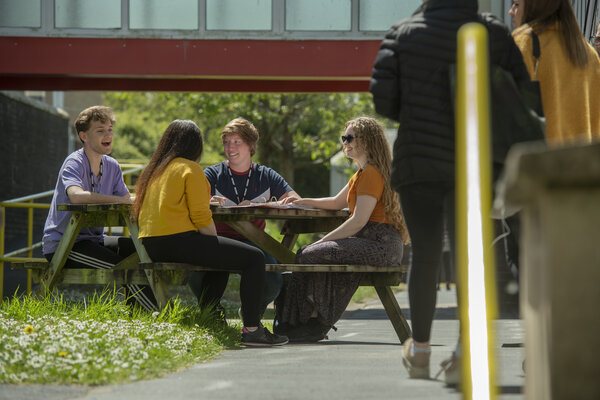 SUPPORTIVE
We offer a supportive and inclusive environment where you can flourish and feel a valued member of the college and wider community. 
INSPIRING
Our teaching spaces and facilities are some of the best in the region, providing stimulating and true-to-life learning environments. 
CONNECTED
We'll provide you with the experiences you need to be ready for employment or the next step on your educational journey.
You may also be interested in