If becoming a plumber is your dream, this Plumbing Studies programme could be the perfect start.
This qualification will not only develop your practical plumbing skills; you'll also gain the knowledge you'll need on subjects like properties of water including force, pressure, heat transfer and corrosion, as well as environmental considerations, communication and general health and safety.
The practical parts of this programme will see you learning to work with a range of plumbing materials such as copper, plastic and low carbon steel. You will also learn about the challenges of system maintenance and fault-finding.
Modules studied in the programme include:
– Structure of the construction industry
– Fundamental safe working practices
– Above ground drainage
– Environmental and sustainability measures in domestic dwellings
– Plumbing science
– Site preparation for working in the construction industry
– Plastic pressure pipework
– Low carbon steel pipework
– Installation, repair and maintenance of plumbing systems
– Copper pipework
Your study programme will include tutorial sessions and work experience. You will also study Maths and English if a GCSE at grade 5/4 or above has not previously been achieved in these subjects.
All aspects of the course will be studied through both classroom-based theory sessions and practical-based workshop sessions.
Assessments
You will undergo progressive assessment on the completion of the practical and theoretical elements at the end of each unit. There is an end of unit exam for all theoretical units.
Entry Requirements
You must hold four GCSEs at grade 2 or equivalent (or above), preferably including Maths and English. If you do not have a GCSE grade 4 in Maths and/or English, you'll continue studying these subjects alongside your chosen course(s). At the end of the year, you are expected to have completed and achieved all the components of your Level 1 Study Programme and improved your Maths and English skills (where applicable) before progressing on to your next course.
Progression
If you successfully complete the Level 1 programme, you will have the opportunity to progress on to the Level 2 qualification. If you are able to secure employment in the plumbing industry, an apprenticeship could be an option for you. If you want to explore what else the construction industry has to offer, progression to another course within the architecture and construction field will be available to you. A career in plumbing could be in the domestic, industrial or commercial sectors.
Facilities and resources
Practical lessons will be delivered in our specialist plumbing workshop.
Study Programme
Every full-time student at Petroc will have their own Study Programme which will include:

– Your academic or vocational qualification.

– Maths and English Language development – if you have not achieved GCSE grade 4 in either of these subjects.

– Work Experience – hours will vary depending on your qualification and course level.

– Tutor Support – to support your personal, academic and professional development.

– Sustainability – helping you to identify how you can improve the sustainability of your future employment sectors.

– Personal Development Awards – developing six key areas of personal and employability behaviours to prepare you for the working world.
Staring Date : 12/09/2022
Course Code : FTB096 (2022)
North Devon campus, Mid Devon campus
Staring Date : 12/09/2022
Course Code : FTT060 (2022)
North Devon campus, Mid Devon campus
Why Petroc should be your first choice
Petroc offers high quality education and training across North and Mid Devon. We provide outstanding learning, excellent facilities, strong connections to employers and a supportive environment to help you fulfil your education goals and set you on your path to the career of your dreams.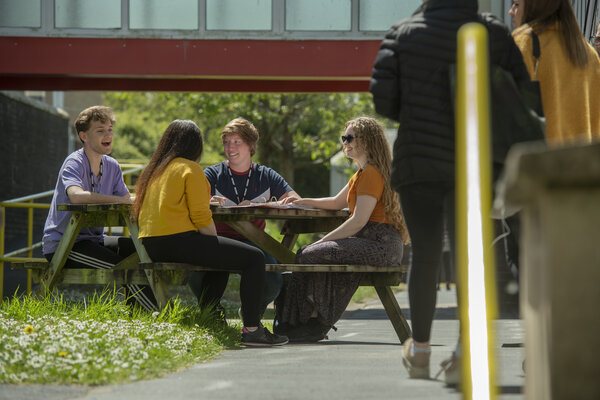 SUPPORTIVE
We offer a supportive and inclusive environment where you can flourish and feel a valued member of the college and wider community. 
INSPIRING
Our teaching spaces and facilities are some of the best in the region, providing stimulating and true-to-life learning environments. 
CONNECTED
We'll provide you with the experiences you need to be ready for employment or the next step on your educational journey.
You may also be interested in