If you are aged 17+ and have an Educational, Health and Care plan, this entry level course is for you. It is designed to support you with recognising and developing your skills and achieving your potential with life and work.
Areas of study include:
– Exploring the world of work: Investigating job roles, career pathways, finding out about different forms of employment including running your own business and volunteering.
– Creating your personal skills profile, identified through exploring your skills, strengths and vocational profiling.
– Learning how to apply for a job, preparing for and attending a job interview.
– Individualised work placement in your own community.
– Community team project: Identifying and negotiating a team project, planning and carrying out the group project.
– Enterprise activities: Developing and managing an enterprise, producing a product/delivering a service, record keeping, team working and communication skills.
– Vocational element: There are a range of options available from across the campus including catering and hospitality, introduction to woodwork depending on personal interests.
– Embedded ICT/digital skills, English and Maths skills.
Partnerships with a variety of local employers will provide you with opportunities to experience a work placement.
Assessments
Students will be continually assessed through a range of practical activities completing workbooks to provide evidence. There are no exams.
Entry Requirements
For all learners joining Entry Level Study Programmes, there are no formal entry requirements, however you will have a one-to-one interview to discuss your personal learning needs. You will also be required to study English and Maths at an appropriate level to suit your ability.
There are no formal entry requirements for this course, however, an informal interview is essential.
Progression
Successful completion of this course may provide you with the opportunity to progress to a Supported Internship course, a higher level of study in a vocational area and ultimately to employment. Alternatively, there may be the opportunity to take part in our apprenticeship programme; please contact us for further information.
Facilities and resources
You will experience small group teaching within a supported environment, in a dedicated area within the main campus building. A wide range of practical facilities is available including the catering kitchen and café with a kitchen and a sensory garden.
FAQs
Q: How many days will I be in college?

A: Three days a week



Q: Will I have a chance to study in a vocational area?

A: Yes it is possible to link and gain qualifications in a vocational area for specific training.
Study Programme
Every full-time student at Petroc will have their own Study Programme which will include:

– Your academic or vocational qualification.

– Maths and English Language development – if you have not achieved GCSE grade 4 in either of these subjects.

– Work Experience – hours will vary depending on your qualification and course level.

– Tutor Support – to support your personal, academic and professional development.

– Sustainability – helping you to identify how you can improve the sustainability of your future employment sectors.

– Personal Development Awards – developing six key areas of personal and employability behaviours to prepare you for the working world.
Starting Date : 04/09/2023
Course Code : FTT066 (2023)
Tiverton campus
Why Petroc should be your first choice
Petroc offers high quality education and training across North and Mid Devon. We provide outstanding learning, excellent facilities, strong connections to employers and a supportive environment to help you fulfil your education goals and set you on your path to the career of your dreams.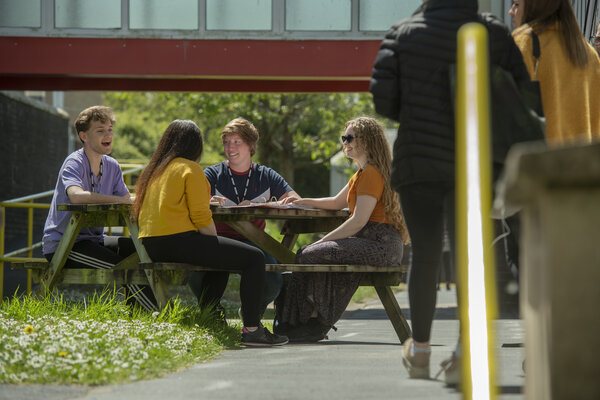 SUPPORTIVE
We offer a supportive and inclusive environment where you can flourish and feel a valued member of the college and wider community. 
INSPIRING
Our teaching spaces and facilities are some of the best in the region, providing stimulating and true-to-life learning environments. 
CONNECTED
We'll provide you with the experiences you need to be ready for employment or the next step on your educational journey.
You may also be interested in