Project SEARCH is a supported internship for people with a learning disability or Autistic Spectrum Condition who want a job. In order to join the course, you must have an EHCP and be motivated to work and learn on the job. The programme will be based at Royal Devon and Exeter Hospital. The program is five days a week from 8:30am–3:30pm and is supported by two full-time onsite Project SEARCH staff as well as onsite mentors.
At the start of the course, there is a three-week settling-in period where you will receive all the training necessary to be safe and professional within the hospital grounds.
As a Project SEARCH intern you will do three 10-week placements in the hospital, where you will be taking on a real role in the hospital and will be supported to be up to speed within that role as soon as possible.
Whilst on placement there is comprehensive support available and you will be coached in new skills and reflect on your work at the beginning and end of every day in the project SEARCH training room.
The aim of Project SEARCH is to gain new employability skills with the goal of getting paid employment of 16 hours per week or more. As such it is entirely possible that you may complete the course early if you gain employment.
Project SEARCH has excellent employment outcomes for graduates. Through developing skills and gaining excellent references, interns gain employment both within the hospital trust and in the wider community. The employment rate for Project SEARCH graduates is currently 87% over 8 years. This compares with the 6% national average for people with a learning disability or Autism spectrum condition.
Assessments
Interns evaluate their performance towards their goal every day whilst in placement. At the end of each week, the employer gives detailed feedback on a wide range of on-the-job assessment criteria. Employment planning meetings are held twice a term to track progress towards employment as well as key independence criteria.



Work towards a City and Guilds qualification in Employability Skills Level 1 is assessed by the Project SEARCH instructor.



Functional Skills or GCSE will be assessed when appropriate.
Entry Requirements
For all learners joining Entry Level Study Programmes, there are no formal entry requirements, however you will have a one-to-one interview to discuss your personal learning needs. You will also be required to study English and Maths at an appropriate level to suit your ability.
Progression
Most students gain employment either after finishing the program or during the program. If you do not gain employment you will usually be referred to our partner agency, Seetechplus, who manage the Work and Health program. Whilst on that program you will continue to receive support in order to gain employment through a wide range of business contacts in the community.
Facilities and resources
Project SEARCH has a dedicated training room onsite at Royal Devon and Exeter Hospital. Two full-time Project SEARCH staff are on hand to support learning and skills development. Project SEARCH also utilises a wide variety of placements within the hospital in order to train interns on how to be effective employees.
Study Programme
Every full-time student at Petroc will have their own Study Programme which will include:

– Your academic or vocational qualification.

– Maths and English Language development – if you have not achieved GCSE grade 4 in either of these subjects.

– Work Experience – hours will vary depending on your qualification and course level.

– Tutor Support – to support your personal, academic and professional development.

– Sustainability – helping you to identify how you can improve the sustainability of your future employment sectors.

– Personal Development Awards – developing six key areas of personal and employability behaviours to prepare you for the working world.
Starting Date : 09/09/2024
Course Code : FTT305 (2024)
Tiverton Campus
Why Petroc should be your first choice
Petroc offers high quality education and training across North and Mid Devon. We provide outstanding learning, excellent facilities, strong connections to employers and a supportive environment to help you fulfil your education goals and set you on your path to the career of your dreams.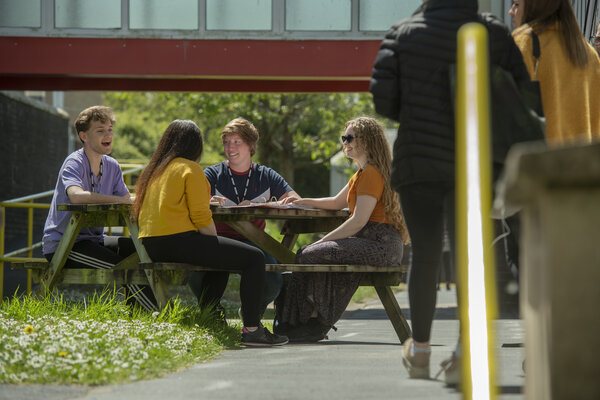 SUPPORTIVE
We offer a supportive and inclusive environment where you can flourish and feel a valued member of the college and wider community. 
INSPIRING
Our teaching spaces and facilities are some of the best in the region, providing stimulating and true-to-life learning environments. 
CONNECTED
We'll provide you with the experiences you need to be ready for employment or the next step on your educational journey.
You may also be interested in