Property Maintenance Operative – Apprenticeship

The role of a Property Maintenance Operative is to optimise property conditions to ensure a building is kept in a safe working condition. They need to maintain a high level of quality, providing maximum satisfaction to customers and clients. They provide immediate response, whilst maximising quality of service and ensure prevention of major damage that could result in extensive costs.
During this apprenticeship, you will be required to learn the following knowledge, skills and behaviours:
KNOWLEDGE:
– Understand and demonstrate the importance of Health and Safety in the workplace.
– Comply with organisational safety, policies and procedures and identify hazards and reduce them.
– Consider safety compliance with a diverse sector of client groups.
– Understand and demonstrate the importance of working safely at height.
– Carry out repairs to the fabric of a building.
– Understand and maintain plumbing and drainage systems.
– Maintain high levels of water hygiene within a building.
– Understand and maintain electrical distribution, safe repair of electrical installation to legal requirements.
– Understand and maintain plant, safety systems and equipment.
– Demonstrate and implement energy, environment and sustainable practices.
– Understand and maintain grounds and external fabrication of a building.
– Understand and demonstrate the safe use of hand tools.
– Demonstrate and understand the importance of the control of resources and stock.
– Understand and demonstrate the principles of Planned Preventative Maintenance.
– Understand how to prepare for refurbishment or deep clean of equipment and surfaces.
– Carry out repairs and reactive maintenance.
– Understand the importance of customer service.
– Record and report information accurately either internally or externally.
SKILLS:
– Take ownership of situations
– Work independently and as part of a team
– Communicate effectively either verbally or in writing
– Problem-solving approach
– A drive for efficiency and value for money
– Communicate effectively at all levels
– Adaptability
– Ability to understand limitations within the role
– A drive for quality and excellence
BEHAVIOURS:
– Have a flexible attitude.
– Commitment to quality and excellence.
– Ability to perform under pressure.
– Persists in the face of adversity.
– Thorough approach to work.
– Ownership of work and follow through to a satisfactory conclusion.
– Client/Customer focus and interaction.
– Able to live the organisations values.
– Ability to create effective working relationships.
– Aptitude for problem solving.
– Ability to comply with company policies and procedures.
– Enthusiasm.
– Ability to control and influence within remit.
– Persuasive influencing skills.
– Shows respect for all stakeholders.
You will be recognised by the British Institute of Facilities Management (BIFM) and be provided with an Associate Membership whilst studying.
Assessments
Assessment will come in the form of an end-point assessment (EPA) which will consist of a knowledge assessment, a practical assessment and an interview.
Entry Requirements
Individual employers will set their selection criteria but you will be expected to have Maths and English Level 1.
Progression
Completing this apprenticeship programme will enable progression into roles such as a Technical Specialist e.g. Electrical or Plumbing and Supervisory and Management roles e.g. Facilities Management, across a wide range of sectors.
Facilities and resources
As an apprentice, you will have full access to the college facilities.
FAQs
Q: Does the college find me an employer?

A: No, you are responsible for finding your own work placement. We can help by following up on leads you may have and discussing apprenticeship requirements with a prospective employer, as well as checking them for suitability.
Starting Date : 01/08/2022
Course Code : AB224 (2022)
Brannams campus
Starting Date : 01/08/2023
Course Code : AB224 (2023)
Brannams campus
Why Petroc should be your first choice
Petroc offers high quality education and training across North and Mid Devon. We provide outstanding learning, excellent facilities, strong connections to employers and a supportive environment to help you fulfil your education goals and set you on your path to the career of your dreams.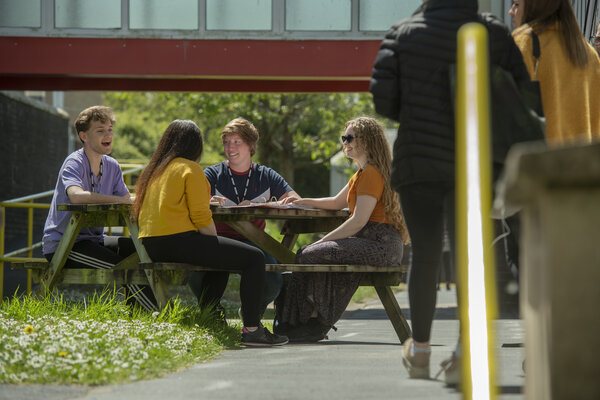 SUPPORTIVE
We offer a supportive and inclusive environment where you can flourish and feel a valued member of the college and wider community. 
INSPIRING
Our teaching spaces and facilities are some of the best in the region, providing stimulating and true-to-life learning environments. 
CONNECTED
We'll provide you with the experiences you need to be ready for employment or the next step on your educational journey.
You may also be interested in