The Level 3 Purchasing qualification caters for anyone with a minimum of two years experience in a supply chain related field, who wish to develop key knowledge in business and leadership at supervisory management level. You can acquire skills in specific areas of supply chain including customer service, purchasing process and improving team performance, to support career development.
You will gain skills in specific areas of purchasing depending on the units you choose to study.
The flexibility of the unit selection means you can customise your qualification so it is entirely tailored to you. Choose units that will benefit your current role or those that will give you the skills required to take your career to the next level.
The qualifications are available in three different sizes, depending on how many units you choose and therefore, how long you will spend studying.
Award: Consists of one core unit and is the shortest available qualification, support 6 months
Certificate: Complete one core unit and two additional units (from either core or optional units), providing you with solid knowledge, support 18 months
Diploma: More in-depth and comprehensive, you'll study one core unit and also choose three additional units (from either core or optional units), support 24 months.
CORE UNITS:
– Procurement processes
– Business
OPTIONAL UNITS:
– BusinessUnderstanding the procurement environment
– BusinessProcurement in action
– BusinessEffective client & supplier relationships
– BusinessWarehouse operations
– BusinessTransport planning operations
– BusinessSupply chain operations
– BusinessPorts and shipping
– BusinessManufacturing and production
– BusinessLogistics
– BusinessInventory process
– BusinessFreight
– BusinessBusiness improvement techniques
13/09/2021 : Distance Learning : Flexible
Distance Learning
Assessments
Assignments are completed and submitted via the IoSCM Learning Platform. Assessments are based around the assessment criteria and learning objectives. Word counts will vary through levels of study.

The following provides examples and explanations of the most common forms of assessment methods:

– Expert witness/witness testimony

– Product evidence

– Professional discussion

– Recognition of prior learning
Progression
With the achievement of each level, you will expand your earning potential and evolve your career. The job titles become more prestigious and the salary grows as you continue your professional development.
Staring Date : 13/09/2021
Course Code : PTB586
Distance Learning
Why Petroc should be your first choice
Petroc offers high quality education and training across North and Mid Devon. We provide outstanding learning, excellent facilities, strong connections to employers and a supportive environment to help you fulfil your education goals and set you on your path to the career of your dreams.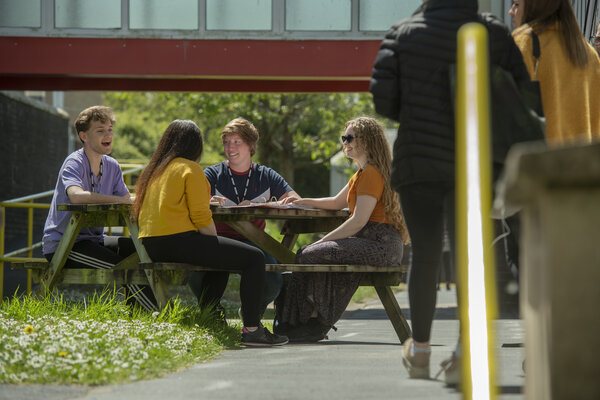 SUPPORTIVE
We offer a supportive and inclusive environment where you can flourish and feel a valued member of the college and wider community. 
INSPIRING
Our teaching spaces and facilities are some of the best in the region, providing stimulating and true-to-life learning environments. 
CONNECTED
We'll provide you with the experiences you need to be ready for employment or the next step on your educational journey.
You may also be interested in