Skills Bootcamp: Agile/Lean Project Management

Originating in the field of software development, Agile is the ability to create and respond to changing customer requirements during the life cycle of a project. It applies Lean thinking to managing a project by breaking it up into several phases involving constant collaboration with stakeholders and continuous improvement at every stage. This Skills Bootcamp runs for one day a week, for 12 weeks, and will give you the basic principles of Agile Project Management and leave you ready to use them in your current or next role and deliver higher quality projects in reduced time and with less cost.
Your tutor will be an experienced Lean and Continuous Improvement professional with decades of industry experience.
During the course you will cover:
Week 1: Course structure and teaching methods introduction. Introduction to Agile and why Agile? The Agile Manifesto. Start to identify business scenarios where you can showcase your Agile skills.
Week 2: Agile Project Management elements. Traditional vs. Agile. Agile Framework. Common Agile Practices.
Week 3: Introduction to Lean Thinking and Methodologies.
Week 4: Introduction to Scrum and Dynamic Systems Development Method (DSDM).
Week 5: Agile project steps part A. Gaining insights by working through an Agile Project Management scenario.
Week 6: Agile project steps part B. Gaining insights by working through an Agile Project Management scenario.
Week 7: Further develop business scenarios where you can showcase your Agile skills. Start to develop Agile proposals.
Week 8: Identify a business need, create a business case and a change solution plan.
Week 9: Share work with the rest of the group to gain insights and mutual learning.
Week 10: Preparing for interview questioning and employer showcasing on projects/scenarios.
Week 11: Employer mock interview/career and progression planning. Learning consolidation.
In addition, you will also be supported to develop your soft skills, and to link the course content to your own circumstances and experience. Examples may include 1:1 coaching, employer masterclasses, horizon scanning for opportunities, or CV writing. The additional time required (up to 2 weeks) will be tailored to individuals learning circumstances.
01/12/2021 : Mid Devon : Part-time
Mid Devon campus
03/12/2021 : North Devon : Part-time
North Devon campus
Assessments
Successful completion of the course will require:

– Preparation and presentation of an effective business case and a change solution plan for an Agile project.

– Satisfactory completion of a short competence assessment.

– A personal development plan including completion of first steps (e.g. interview, enhanced job description).
Entry Requirements
You should be educated at Level 3 or above and have good digital skills. Experience as a Project Manager or an Agile Developer is desirable but not essential. Contact us to discuss in more detail whether this course is suitable for you.
Progression
If you join as unemployed, you will gain the offer of an interview for a new role and be able to add Agile to your CV.

If you are employed, you will boost the skills you have to offer your current employer and be equipped to apply Agile principles to your projects in this role or your next.
FAQs
Q: How many hours study will the course require?

A: The course is 60 hours in-person learning, plus 30 hours self-guided study. You will study one day a week at college (09:30-15:00) over 12 weeks.



Q: Is this course accredited?

A: This is a non-regulated course that will be delivered at Level 4 standard, in line with Petroc's Quality Assurance processes. You will gain a Petroc Certificate of Completion and a Badge Nation Digital Badge.
Staring Date : 01/12/2021
Course Code : FTT284
North Devon campus, Mid Devon campus
Staring Date : 03/12/2021
Course Code : PTB592
North Devon campus, Mid Devon campus
Why Petroc should be your first choice
Petroc offers high quality education and training across North and Mid Devon. We provide outstanding learning, excellent facilities, strong connections to employers and a supportive environment to help you fulfil your education goals and set you on your path to the career of your dreams.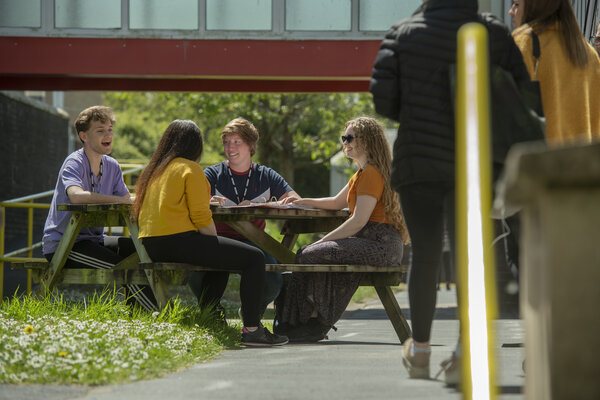 SUPPORTIVE
We offer a supportive and inclusive environment where you can flourish and feel a valued member of the college and wider community. 
INSPIRING
Our teaching spaces and facilities are some of the best in the region, providing stimulating and true-to-life learning environments. 
CONNECTED
We'll provide you with the experiences you need to be ready for employment or the next step on your educational journey.
You may also be interested in