Skills Bootcamp – Dementia

Petroc is working in partnership with Train4Tomorrow to offer free*, high quality training to employed and unemployed adults. Skills Bootcamps are short and flexible courses giving people the opportunity to build sector-specific skills and fast-track to a job interview with a local employer or improve their prospects in their current role.
This Skills Bootcamp will provide introductory knowledge and understanding of the aetiology (causes) of dementia and cognitive dysfunction. The associated physiological and psychological impacts of dementia and cognitive dysfunction upon the health of the patient and their families will be investigated as well as providing the healthcare practitioner with an understanding and appreciation of the holistic caring approach to living well with dementia.
Key principles of care will be integrated into the living well with dementia model and investigations will be carried out into how healthcare practitioners can understand and promote the principles of dementia-friendly communities.
The learning outcomes for the course are as follows:
– Understand the aetiology of dementia, delirium and cognitive dysfunction.
– Demonstrate an awareness of different models of care for individuals with dementia and cognitive dysfunction.
– Evaluate and synthesise information concerning the importance of promoting health and wellbeing for patients and their families who are affected by dementia and or cognitive dysfunction.
Knowledge:
– The meaning of 'capacity', the differences between mental illness, dementia and learning disability, and the impact of these conditions.
– Methods for collecting research data and how to interpret and apply findings to own and others' practice.
Occupational skills:
– Recognise and respond to limitations in an individual's mental capacity.
– Participate in training and development activities and evaluate the impact of learning on own practice.
– Promote preventative health behaviours and support individuals to make informed choices to improve their health and wellbeing within the scope of the role.
– Identify opportunities to improve quality in the workplace and contribute to local, regional and national quality improvement initiatives.
This is a hybrid course with in-person masterclasses, fieldwork and workshops on campus alongside online delivery.
*Subject to eligibility
Assessments
The final assessment is a piece of coursework e.g. a Dementia Awareness Guide for peers/employer with a presentation to peers.
Entry Requirements
This Skills Bootcamp involves a commitment of 60 hours taught through a hybrid approach over 13 weeks. It will involve an introductory masterclass, weekly online sessions, practical workshops, weekly tutorials and a summative masterclass.
Progression
Progression will a include a job interview with a local employer or use of the Bootcamp to improve your responsibilities and/or prospects within your current role.
Starting Date : 18/09/2023
Course Code : PTB672
North Devon campus
Why Petroc should be your first choice
Petroc offers high quality education and training across North and Mid Devon. We provide outstanding learning, excellent facilities, strong connections to employers and a supportive environment to help you fulfil your education goals and set you on your path to the career of your dreams.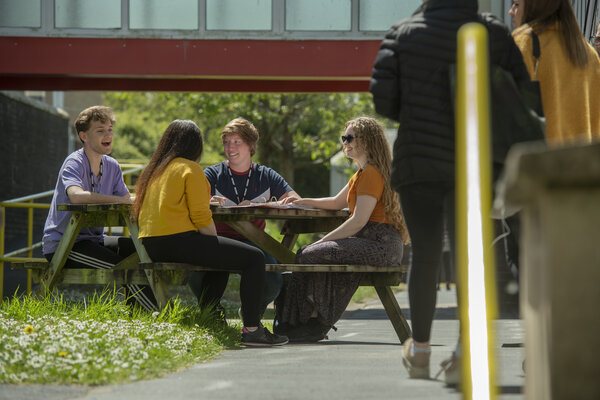 SUPPORTIVE
We offer a supportive and inclusive environment where you can flourish and feel a valued member of the college and wider community. 
INSPIRING
Our teaching spaces and facilities are some of the best in the region, providing stimulating and true-to-life learning environments. 
CONNECTED
We'll provide you with the experiences you need to be ready for employment or the next step on your educational journey.
You may also be interested in