Skills Bootcamp – Long-term Conditions

Petroc is working in partnership with Train4Tomorrow to offer free*, high quality training to employed and unemployed adults. Skills Bootcamps are short and flexible courses giving people the opportunity to build sector-specific skills and fast-track to a job interview with a local employer or improve their prospects in their current role.
This Skills Bootcamp will provide an introductory understanding and appreciation of how to plan for and manage the effective care of patients who have long-term conditions. You will be able to develop a range of competences for the effective management of long-term conditions as well as understand the vital importance which the application of evidence-based practice has on the successful management of long-term conditions.
The learning outcomes for the course are as follows:
– Demonstrate knowledge and critical understanding of a range of long-term conditions.
– Demonstrate competences within a range of skills which are essential for the treatment and management of long-term conditions.
– Demonstrate critical knowledge of safeguarding and confidentiality procedures whilst providing care for individuals with long term conditions.
Knowledge:
– The normal ranges expected when taking physiological, technical and psychological measurements and the significance of a variation from the normal range.
– The types of assessment relevant to the individual's physical and mental health and wellbeing and the factors that may influence and impact assessment.
– The signs of change in an individual's health and wellbeing, including the indications of when to intervene within the scope of practice and when to escalate.
– Methods for collecting research data and how to interpret and apply findings to own and others' practice.
Occupational skills:
– Interpret results of assessment in the context of the individual's health and wellbeing, making appropriate changes or recommendations to the care plan within scope of own practice or escalating in line with local protocol.
– Support individuals with nutrition and fluids in line with their care needs, taking action as required.
– Undertake evidence-based clinical, diagnostic or therapeutic interventions delegated by a registered healthcare professional in line with scope of practice, and standard operating procedures.
– Participate in training and development activities and evaluate the impact of learning on own practice.
– Conduct research activity within the scope of own role and act on the findings.
– Identify opportunities to improve quality in the workplace and contribute to local, regional and national quality improvement initiatives.
This is a hybrid course with in-person masterclasses, fieldwork and workshops on campus alongside online delivery.
*Subject to eligibility
Assessments
The final assessment is a piece of coursework e.g. the development of a 'Long-term Conditions Awareness Guide' for peers or employer with a presentation to peers.
Entry Requirements
This Skills Bootcamp involves a commitment of 60 hours taught through a hybrid approach over 13 weeks. It will involve an introductory masterclass, weekly online sessions, practical workshops, weekly tutorials and a summative masterclass.
Progression
Progression will a include a job interview with a local employer or use of the Bootcamp to improve your responsibilities and/or prospects within your current role.
Starting Date : 18/09/2023
Course Code : PTB673
North Devon campus
Why Petroc should be your first choice
Petroc offers high quality education and training across North and Mid Devon. We provide outstanding learning, excellent facilities, strong connections to employers and a supportive environment to help you fulfil your education goals and set you on your path to the career of your dreams.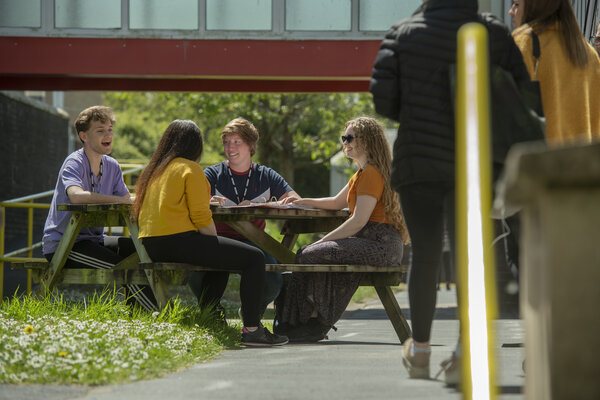 SUPPORTIVE
We offer a supportive and inclusive environment where you can flourish and feel a valued member of the college and wider community. 
INSPIRING
Our teaching spaces and facilities are some of the best in the region, providing stimulating and true-to-life learning environments. 
CONNECTED
We'll provide you with the experiences you need to be ready for employment or the next step on your educational journey.
You may also be interested in