Technical Certificate in Animal Care

Are you passionate about working with animals? If so, this Animal Care programme will give you the knowledge, understanding and skills that you'll need to achieve a rewarding career in this industry.
You will undertake the day-to-day care of the animals in our specialist Animal Centre to help enrich their environments and maximise their welfare. Our excellent range of facilities is designed to teach you how best to keep and care for animals and to help you develop your skills and passion for this subject.
This technical course consists of a range of subjects which provide an extensive review of animal care and management processes.
Some of the units you will be studying include:
– Maintaining animal accommodation
– Practical animal feeding
– Animal health and welfare
– Work experience in an animal setting
Work experience is an essential aspect of this course and you will be required to complete 150 hours of compulsory work experience in an animal setting throughout the academic year.
This course forms part of a study programme which includes Maths, English, tutorials and a range of other activities to make your time at college as successful as possible. Maths and English will be studied at a level to allow you to build upon the skills you have at the start of the course.
Assessments
The course is assessed via a supervised written assignment, practical assessments, unit assignments and a written exam.
Entry Requirements
All entrants must hold four GCSEs at grade 3 or equivalent (or above), preferably including GCSE Maths and English. If you do not have a GCSE grade 4 in Maths and/or English you will continue studying these subjects alongside your chosen course(s). At the end of the year, you are expected to have completed and achieved all the components of your Level 2 Study Programme and improved your Maths and English skills before progressing to your next level course
You will need a willingness to work with animals and a passion for the subject area, along with dedication to completing assessment work.
Progression
On successful completion of this study programme, you have lots of options open to you. You will be able to look for full- or part-time employment in an animal care setting, or, with the correct grades, you can move on to the Level 3 Animal Management course, other Level 2 vocational courses or other Level 3 courses at Petroc. Your tutors will give you lots of advice and guidance on what you can do and how to progress.
Facilities and resources
We have a dedicated Animal Centre at Petroc containing a range of animals and specialist equipment to help develop your skills to allow you to compete in a highly-competitive job market. These facilities include a tropical room, rodent room, guinea pig and rabbit room, Blue Cross rehoming cattery, aviary and an outside enclosure for goats.
FAQs
Q: Will I need any work experience to get a place on the course?

A: All applications are considered on an individual basis, but work experience with animals is often asked for. Even if you have kept your own pets, this can be very different to working in the animal industry. This also enables you to make an informed decision about your future career aims.
Study Programme
Every full-time student at Petroc will have their own Study Programme which will include:

– Your academic or vocational qualification.

– Maths and English Language development – if you have not achieved GCSE grade 4 in either of these subjects.

– Work Experience – hours will vary depending on your qualification and course level.

– Tutor Support – to support your personal, academic and professional development.

– Sustainability – helping you to identify how you can improve the sustainability of your future employment sectors.

– Personal Development Awards – developing six key areas of personal and employability behaviours to prepare you for the working world.
Starting Date : 12/09/2022
Course Code : FTB456 (2022)
North Devon campus
Why Petroc should be your first choice
Petroc offers high quality education and training across North and Mid Devon. We provide outstanding learning, excellent facilities, strong connections to employers and a supportive environment to help you fulfil your education goals and set you on your path to the career of your dreams.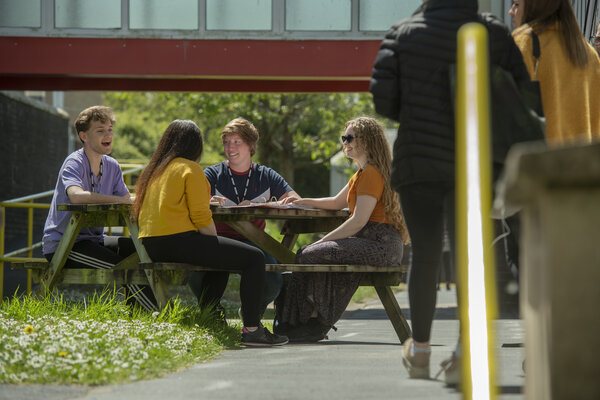 SUPPORTIVE
We offer a supportive and inclusive environment where you can flourish and feel a valued member of the college and wider community. 
INSPIRING
Our teaching spaces and facilities are some of the best in the region, providing stimulating and true-to-life learning environments. 
CONNECTED
We'll provide you with the experiences you need to be ready for employment or the next step on your educational journey.
You may also be interested in