Transport Maintenance (Motor Vehicle)

Car maintenance and repair changes regularly with advances in technology, and this course will provide you with the starting knowledge to develop a successful career in the motor trade. Modern cars are complex and computerised, so there's a lot to learn. But if you want to work on vehicles for a living, it all starts here!
This Transport Maintenance (Motor Vehicle) study programme is an ideal combination of practical lessons, taught in our excellent, fully-equipped workshops, and the theory behind the maintenance and repair of motor vehicles.
You will explore the fundamentals of the vehicle's main systems engines, fuel systems and chassis systems basic electrics and an introduction to alternative energy sources.
Course units of study may include:
– Health and safety in the workplace
– Locating, interpreting and using technical information
– Applying engineering techniques in an automotive environment
– Introduction to low carbon technologies
– The retail motor industry
– Vehicle steering and suspension system components
– Spark ignition engine system construction and maintenance
– Light vehicle braking system construction and maintenance
– Light vehicle wheel and tyre construction and maintenance
– Electrical foundation skills
…All at the highest standard required for an ever-changing Motor Vehicle landscape.
Every year, at IMI approved centres such as Petroc, more than 100,000 individuals are awarded certification for one of 250 different industry qualifications. Candidates range from young apprentices to industry veterans looking to gain competency in a changing technological landscape. IMI's awarding organisation offers a full range of technical and operational motor industry specialisms, from MOT Management and Testers, Level one to level three maintenance and repair, to automotive management, including:
– Competence qualifications
– Knowledge qualifications
– Life skills
We will also encourage you to find work experience placements, as they will help you develop your skills faster and help you understand how the business really works.
You will also study GCSE's to achieve grades 4/5 in GCSE Maths and English and complete a Work Experience placement.
Assessments
The course is assessed by both practical tasks and written work. Students will also be required to complete some online tests.

Practical assessments will be carried out in our industry-standard workshops. The assessments in the workshop will be graded as 'competent' or 'not competent'.
Entry Requirements
You will need to show that you have a real desire to work in the vehicle maintenance and repair industry, ideally planning to progress to an apprenticeship.
Progression
This qualification is sound preparation for more vocational training. You could continue to other related qualifications or apprenticeships at Level 2, such as Vehicle Fitting, Vehicle Maintenance and Repair, Roadside Assistance and Recovery, Vehicle Parts Operations and Vehicle Sales.
Facilities and resources
This course is run at the Mid Devon Campus, which incorporates an advanced vehicle workshop environment that replicates a modern vehicle repair centre
FAQs
Q: Is Personal Protective Equipment needed?

A: Yes for health and safety reasons, appropriate coveralls and steel-toe capped safety boots are necessary.



Q: Are there any external trips on this course?

A: There may be the opportunity to participate in a number of trips throughout the year that may incur an additional cost.

In the past, we have used ERASMUS PLUS funding for students to experience work in another country such as Barcelona Spain. (This subject to placements and valid passport criteria)

Also during the year at additional cost' students have attended the 'Auto Sports International Show' in Birmingham and the Haynes Museum in Yeovil.



Q: Is there any financial support available to me?

A: Financial support may be available for additional costs. Please enquire at the Advice & Guidance Centre.
Study Programme
Every full-time student at Petroc will have their own Study Programme which will include:

– Your academic or vocational qualification.

– Maths and English Language development – if you have not achieved GCSE grade 4 in either of these subjects.

– Work Experience – hours will vary depending on your qualification and course level.

– Tutor Support – to support your personal, academic and professional development.

– Sustainability – helping you to identify how you can improve the sustainability of your future employment sectors.

– Personal Development Awards – developing six key areas of personal and employability behaviours to prepare you for the working world.
Staring Date : 12/09/2022
Course Code : FTB111 (2022)
North Devon campus
Why Petroc should be your first choice
Petroc offers high quality education and training across North and Mid Devon. We provide outstanding learning, excellent facilities, strong connections to employers and a supportive environment to help you fulfil your education goals and set you on your path to the career of your dreams.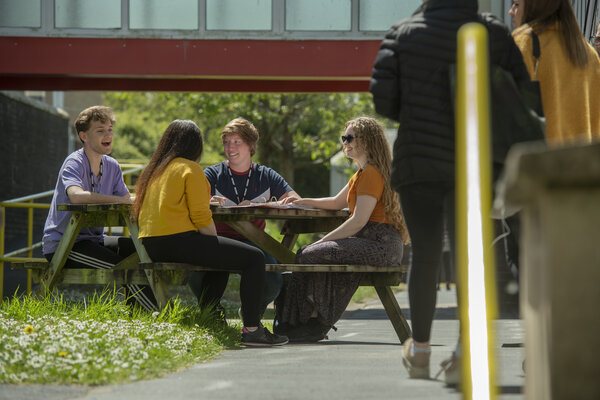 SUPPORTIVE
We offer a supportive and inclusive environment where you can flourish and feel a valued member of the college and wider community. 
INSPIRING
Our teaching spaces and facilities are some of the best in the region, providing stimulating and true-to-life learning environments. 
CONNECTED
We'll provide you with the experiences you need to be ready for employment or the next step on your educational journey.
You may also be interested in