This course is part of the 'Promoting Innovation and Entrepreneurship: Transform through Technology' series of courses and events, funded by the UK Government through the UK Community Renewal Fund (UKCRF) which is managed within Devon by Devon County Council.
The VR Sketchup course will include:
VR – Engage colleagues and clients with your Sketchup designs in VR – a powerful new way to evaluate, coordinate, and communicate design specifications. VR gives you the opportunity to visualise complex spatial issues in real-time with the feeling of being present in your own design. You can even measure dimensions in VR giving you a unique Immersive view point.
AR – Visualise your model using tablets or phones as a digital overlay of the room you are working in. Control the model by toggling on and off the different layers to give a truly unique experience.
MR – Using a Trimble connect account you will also get first-hand experience of Microsoft HoloLens, a 'fully untethered, head mounted holographic display unit'. By using HoloLens you will get to experience 3D holographic renders of your Sketchup models.
Please be aware that this course is not designed to teach you the fundamentals of designing in Sketchup, but is focused entirely on the extended reality technology aspect. If you use similar applications to Sketchup much of what we will be doing are transferable skills; for example, we have Archicad running with Twinmotion using PC/VR so it's always worth asking.
Select from the start date/s below…
Anytime from Aug 2022 : North Devon : Part-time
North Devon campus
Assessments
There are no formal assessments for this course, ongoing training and support is available from our skilled and experienced staff before, during and after your attendance on the course.
Entry Requirements
There is an eligibility criteria that businesses and individuals are required to meet to receive the funding for this course. After we have received your expression of interest booking, a member of the project team will be in contact with you to arrange completion of funding paperwork, check eligibility criteria and the confirm your booking. You or your business must be based in Devon (DCC). To receive full funding a business must be have 250 or less employees.
Progression
Progression routes will be discussed during the enrolment process.
Facilities and resources
The course will be held in Coite, (Centre of Technology and Innovation Excellence) at Petroc's North Devon campus in Barnstaple.
FAQs
Q: How is the course funded?

A: The course is funded by the UK Government through the UK Community Renewal Fund (UKCRF) which is managed within Devon by Devon County Council.



Q: Are there grants available for delegates?

A: Delegates who meet the eligibility criteria are able to apply for grants of up to £1000 to support their business to purchase equipment and software for own use.
Starting Date : 01/08/2022
Course Code : PTB655
North Devon campus
Why Petroc should be your first choice
Petroc offers high quality education and training across North and Mid Devon. We provide outstanding learning, excellent facilities, strong connections to employers and a supportive environment to help you fulfil your education goals and set you on your path to the career of your dreams.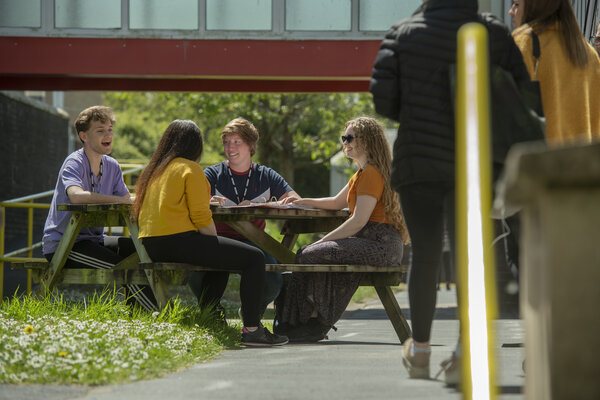 SUPPORTIVE
We offer a supportive and inclusive environment where you can flourish and feel a valued member of the college and wider community. 
INSPIRING
Our teaching spaces and facilities are some of the best in the region, providing stimulating and true-to-life learning environments. 
CONNECTED
We'll provide you with the experiences you need to be ready for employment or the next step on your educational journey.
You may also be interested in